PS5 hits 1m UK sales in record time | UK Monthly Charts
It is the fastest-selling PlayStation so far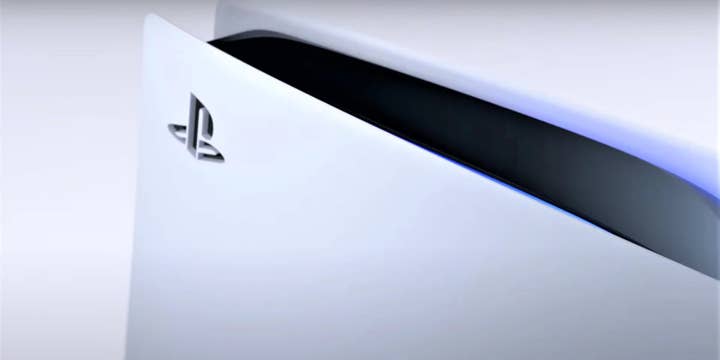 PlayStation 5 has surpassed one million sales in the UK, according to official stat provider GfK.
Sony's console achieved the feat in August, just 39 weeks after launch. This is three weeks faster than the PS4, making PS5 the fastest-selling PlayStation console in UK history.
Up until July, PS4 was still trending ahead of PS5 in the UK, but that switched around as more PS5 stock came into the market.
For the four weeks ending August 28th, over 151,500 games consoles were sold in the UK (GfK panel data). That means almost 1.4 million games devices have been sold this year, which is up more than a third over 2020.
PS5 was the dominant console. It started August slowly, but an influx of stock saw it comfortably out-perform its competitors. Nintendo Switch was the second best-selling console of the month, although slightly down over July. Xbox Series S and X is at No.3.
In the accessories charts, it is again a strong month for PlayStation. The DualSense White controller was No.1 for another month, with the PS4 DualShock just behind. The Pulse 3D Wireless Headset for PS4 and PS5 jumps two places to No.5, while the rest of the Top Five is made up of the Black and Red DualSense controller.
Overall, 632,822 accessories were sold in the UK last month, which is 9.3% up over July, but down 1.2% compared with August 2020 (Gfk data).
In terms of digital and physical game sales (supplied by GSD), 1.86 million games were sold in the UK during August, which us up 6.3% over the same month in 2020. Digital sales rose 13.6% to 1.17 million units sold, while physical game sales dropped 4.1% to 691,000 units.
Nintendo dominates the UK physical games market. Nintendo-published games accounted for 21% of all boxed games sold in August, while 43.2% of all boxed games sold were on Nintendo Switch.
In digital, PS4 is dominant with a 36.4% market share, while Ubisoft is the biggest digital publisher with 19.4% of the market. Note: Nintendo does not share digital data.
This is according to GSD, which tracks retail sales and digital sales from most major games publishers (see full list at the end of the article).
The best-selling game of the month was Grand Theft Auto 5 -- a game that is now eight years old. The best-selling new game was PS5 exclusive Ghost of Tsushima: Director's Cut, which was at No.2 in the charts. The original Ghost of Tsushima was one of the big games of August 2020, along with EA UFC 4.
GSD August 2021 Top 20 Games (Digital + Physical)
Position
Title
1
Grand Theft Auto 5 (Rockstar)
2
Ghost of Tsushima: Director's Cut (Sony)
3
FIFA 21 (EA)
4
Aliens: Fireteam Elite (Focus Entertainment)
5
F1 2021 (EA/Codemasters)
6
Far Cry 5 (Ubisoft)
7
Assassin's Creed Valhalla (Ubisoft)
8
Humankind (Sega)
9
Call of Duty: Black Ops Cold War (Activision Blizzard)
10
Red Dead Redemption 2 (Rockstar)
11
Olympics Games Tokyo 2020: The Official Video Game (Sega)
12
Spider-Man: Miles Morales (Sony)
13
Minecraft: Switch Edition* (Nintendo/Mojang)
14
The Crew 2 (Ubisoft)
15
Mario Kart 8: Deluxe (Nintendo) *
16
Forza Motorsport 7 (Microsoft)
17
Marvel's Avengers (Square Enix)
18
Mortal Kombat 11 (Warner Bros)
19
Battlefield 5 (EA)
20
Minecraft (Mojang/Microsoft)
* Digital data unavailable
GSD digital data includes games from participating companies sold via Steam, Xbox Live, PlayStation Network, Nintendo Eshop. Participating companies are Activision Blizzard, Bandai Namco, Big Ben Interactive, Capcom, Codemasters, Electronic Arts, Focus Home Interactive, Koch Media, Konami, Microids, Microsoft, Milestone, Paradox Interactive, Quantic Dream, Sega, Sony, Square Enix, Strelka, Take-Two, Ubisoft and Warner Bros. Nintendo and Bethesda are the notable absentees, alongside smaller studios.