PS5 and Switch sales spike in February | UK Monthly Boxed Charts
New PlayStation stock and Super Mario drives the physical games market last month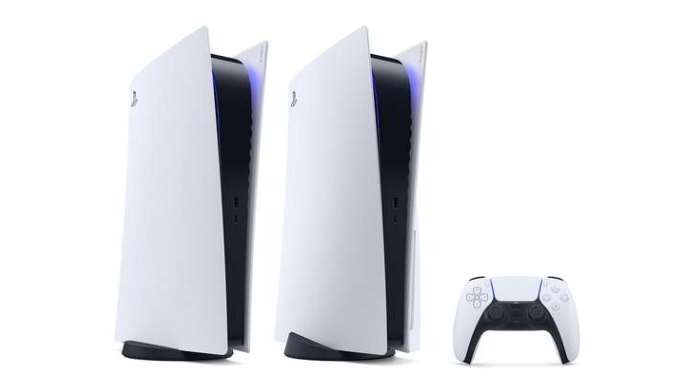 Over 200,000 games consoles were sold in the UK during February.
The latest data from GfK shows it was a bumper month for the console market, driven by an influx of new PS5 stock and a boost in Switch sales driven by the launch of the new Mario game: Super Mario 3D World + Bowser's Fury.
The Mario game launched with a special edition console, and was the best-selling physical game of the month.
It's been a bumper year already for console sales, with 373,426 devices sold so far this year (unweighted figures). Based on GfK's retail panel, console game sales are up 184.4% in units so far this year, and up a massive 310.4% in revenue. Of course, this is partially driven by the launch of the new Xbox and Playstation consoles, but Nintendo Switch is also enjoying a stronger start to the year. Nintendo Switch console sales are up 81% year-to-date.
Over in the accessories space, a boost in console sales continues to benefit the sales of headsets and controllers. 837,127 products were sold last month, which is up 58% over the same period in 2020. The DualSense Wireless Controller for PS5 is the best-selling product, ahead of the Xbox Wireless Controller (Carbon Black). Turtle Beach's Ear Force 50X headset has reclaimed its position as the top gaming headphones at No.3, just ahead of the PS5 Pulse 3D Wireless headset. New in the accessories charts this week is the Pulse Red Xbox controller at No.10.
It was a quiet month for new game releases, with Mario the best-selling new release. In fact, Nintendo Switch games accounted for 51% of all games sold in February, ahead of PS4 (28.6%). Nintendo was the top performing boxed publisher, too, with three games in the Top Five (Animal Crossing: New Horizons at No.3 and Mario Kart 8: Deluxe at No.4 are the other two). Sony also had a strong month, helped by more stock of its PS5 console, with Spider-Man: Miles Morales at No.5 for February.
Just over one million boxed games were sold in the UK in February, which is up 7% over January and 40% over February last year.
Here is the GfK January Top 20 UK Boxed Games
| Position | Title |
| --- | --- |
| 1 | Super Mario 3D World + Bowser's Fury (Nintendo) |
| 2 | FIFA 21 (EA) |
| 3 | Animal Crossing: New Horizons (Nintendo) |
| 4 | Mario Kart 8: Deluxe (Nintendo) |
| 5 | Spider-Man: Miles Morales (Sony) |
| 6 | Call of Duty: Black Ops Cold War (Activision) |
| 7 | Minecraft: Switch Edition (Nintendo/Mojang) |
| 8 | Ring Fit Adventure (Nintendo) |
| 9 | Grand Theft Auto 5 |
| 10 | Just Dance 2021 (Ubisoft) |
| 11 | Super Mario 3D All-Stars (Nintendo) |
| 12 | Assassin's Creed: Valhalla |
| 13 | Little Nightmares 2 (Bandai Namco) |
| 14 | The Last of Us: Part 2 (Sony) |
| 15 | Super Mario Odyssey (Nintendo) |
| 16 | Persona 5: Strikers (Atlus) |
| 17 | Marvel's Avengers (Square Enix) |
| 18 | LEGO Harry Potter Collection (Warner Bros) |
| 19 | New Super Mario Bros U Deluxe (Nintendo) |
| 20 | Luigi's Mansion 3 (Nintendo) |