PS4 to outsell Xbox One by 40% through 2018 - Report
Strategy Analytics predicts Sony to move 80 million consoles compared to Microsoft's 57 million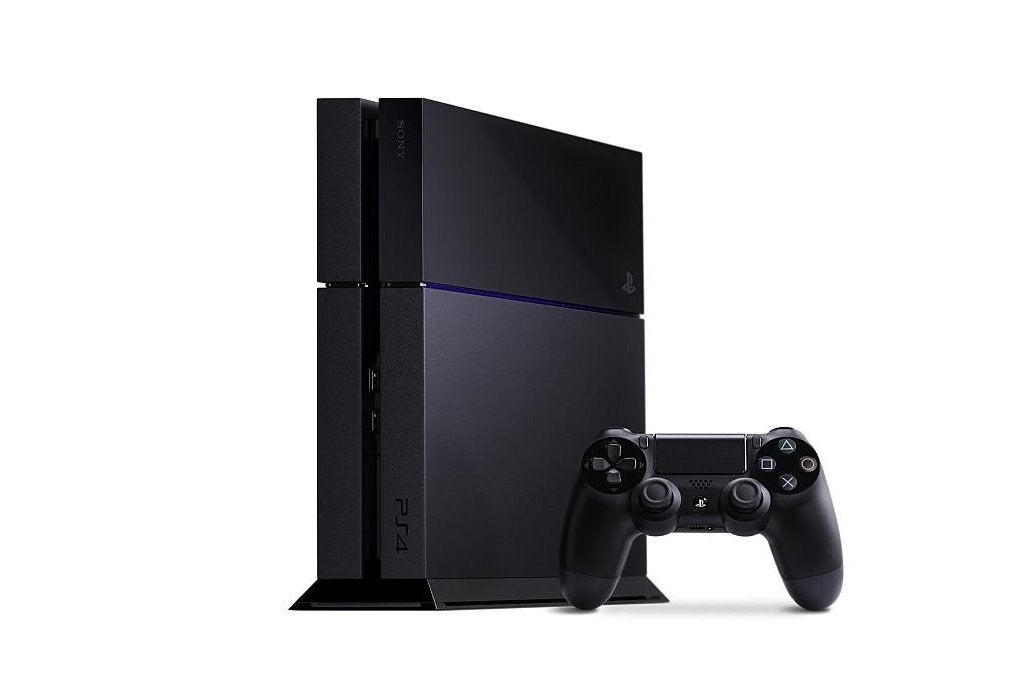 Sony will be the unquestioned leader through the first five years of the current generation of console wars, according to a new report from Strategy Analytics. The research firm has released its Connected Home Devices Report, saying the PlayStation 4 "is on path to reproduce the success of the PlayStation 2 and Nintendo Wii."
Strategy Analytics predicts that by 2019, Sony will have a global installed base of 80 million PS4s. That would give the company a 40 percent edge on the firm's projected 57 million worldwide installed base for the Xbox One. As far as comparisons to historical systems, the firm notes that the PS4's 18.5 million units shipped in the first year on sale is much closer to the pace of the dominant PS2 (20.1 million) than the initially disappointing PlayStation 3 (10.5 million).
Looking at the Xbox One, the system's 12.4 million systems shipped for the first year surpassed the initially supply-constrained Xbox 360's first-year performance of 10.4 million units. However, the report noted that the Xbox One has suffered from some of the same challenges the PS3 faced, like a higher price point than its competition.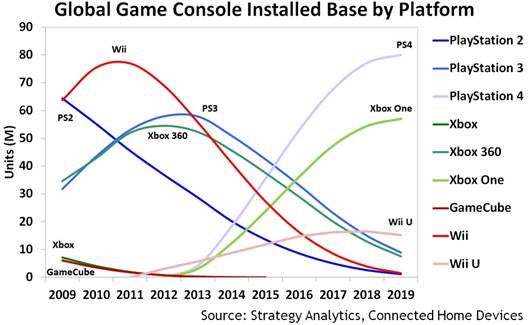 As for the Wii U, Strategy Analytics acknowledged its anemic 5.9 million in first-year shipments, but added the system has been "staging a modest comeback" on the strength of first-party software.
"Despite reports to the contrary, the game console market is not dead," said Strategy Analytics senior analyst Eric Smith. "Core gamers have moved faster to this current generation than in any previous generation. The main difference in this generation is that casual gamers who bought a Wii are remaining largely on the side lines as free-to-play casual games and midcore games on tablets and smartphones have captured this segment of consumers."