PS4 Skyrim, Fallout 4 getting user mods after all
After blaming Sony for missing features, Bethesda backtracks, also promises PS4 Pro support for both titles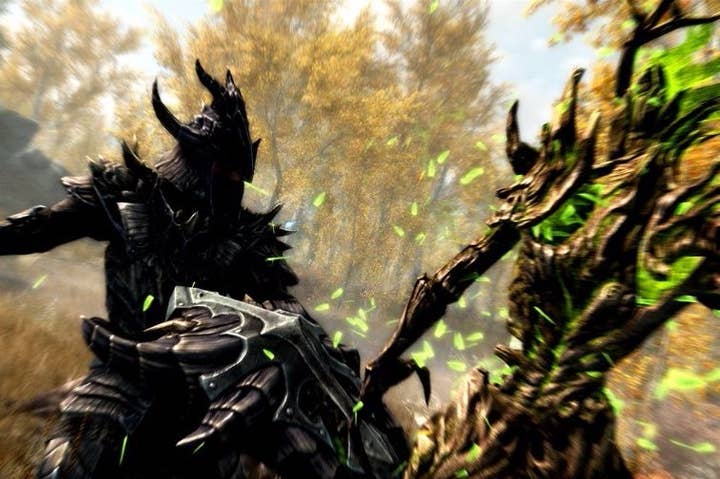 The PlayStation 4 versions of Skyrim and Fallout 4 will support user mods after all. Bethesda announced the news today in a post on its official blog, changing its tune on the topic without much in the way of an explanation.
Last month, Bethesda announced that PS4 user mod support that had previously been promised for both titles was no longer in the cards. The company put the blame for this on the platform holder, saying, "Sony has informed us they will not approve user mods the way they should work: where users can do anything they want for either Fallout 4 or Skyrim Special Edition."
If the move was designed as a bit of hardball, it appears to have failed. While it gave Microsoft another marketing point it could use to help sell the Xbox One, it didn't convince Sony to allow mods the way Bethesda thought they should work.
One major limitation Bethesda described today is that, "You will not be able to upload external assets with your PlayStation 4 mods, but you will be able to use any assets that come with the game, as most mods do."
User mod functionality will be active in Skyrim from the game's launch later this month. Bethesda will bring it to Fallout 4 "after the work is completed on Skyrim." In addition, both Fallout 4 and Skyrim will support the PS4 Pro, enabling the latter to render in native 4K while giving Fallout 4 "enhanced lighting and graphics features."