PS4 sales reach 91.6 million worldwide
Spider-Man sales pass nine million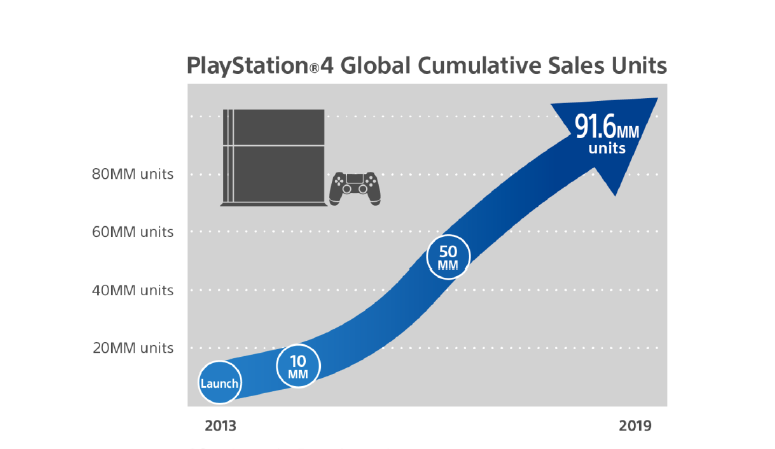 91.6 million PS4s have now been sold worldwide, Sony has announced.
It means the console has shifted ten million units since the last update in July, and 18 million over the past 12 months.
It's not quite as high as the 20.2 million reported in 2017, but it's still an impressive figure for a machine in its fifth year on the market. Indeed, it's the second biggest year the platform has enjoyed in its lifetime so far.
5.6 million PS4s were sold between November 19th and December 31st alone, along with 50.7 million games. In total, 876 million PS4s games have been sold globally.
The big PS4 exclusive of Christmas was Spider-Man, which had sold more than nine million copies as of November 25th, 2018.
"We are also happy to announce that the monthly active users of PlayStation Network continues to show strong growth, and has surpassed 90 million as of end of November 2018," stated Sony Interactive Entertainment president and CEO John Kodera.
"I would like to express my deepest gratitude to our passionate community around the globe, and our partners, for helping us achieve these milestones. This year, we will bring more enhanced experiences to our fans along with a highly anticipated lineup of games that are only possible on PS4. As we look toward the next PS4 milestone, SIE will continue to evolve, and we will further expand the platform to deliver the best interactive entertainment experiences to the world."