Update: PS4 sells nearly 250k over 48 hours in UK
Console is regions fastest ever selling, outsells Wii U LTD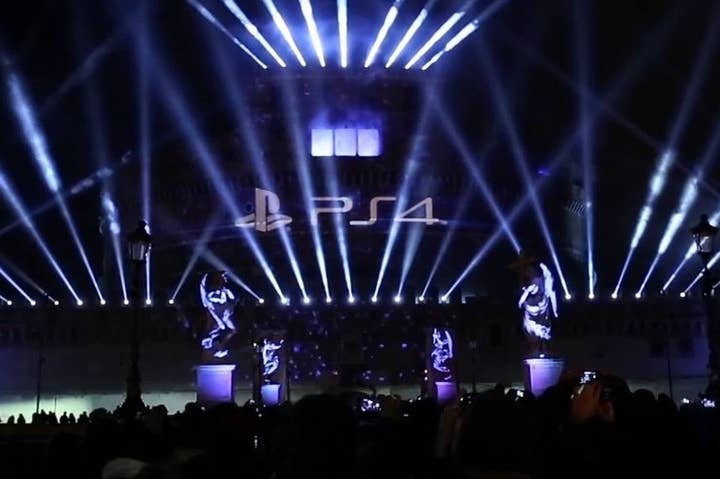 Update: A source has confirmed to GamesIndustry International that the PS4 sold just under 250,000 copies in just 48 hours in the UK, reaching a round quarter million shortly afterwards. That total not only makes it the region's fastest ever selling console, it also puts it ahead of Wii U's lifetime sales to date in the territory, which are around 150,000. The Xbox One is thought to have sold around 170,000 units so far, with 150,000 shifted in the first 48 hours.
Fergal Gara, Sony's VP and managing director for the UK and Ireland, provided the following comment to GamesIndustry International regarding the launch:
"We are delighted by the initial sales of PS4 and are proud to have set new records for a UK console launch. In particular, I want to thank all the gamers who have waited patiently for PS4 and who have come out to support PlayStation. I also want to thank all of our retail and publishing partners who have helped make this possible by delivering huge sales in a very short period of time and great games for PS4.
"Since the initial announcement back in February, preorders for PS4 have surpassed all expectations and we continue to work hard to fulfil the remainder of these preorders and to deliver additional consoles to the market for the many more gamers who want a PS4. Substantial further volumes of PS4 will arrive in the UK before Christmas."
The original story follows below.
Sony's PS4 has become the UK's fastest-selling console at retail, surpassing the previous record held by the PSP. The new record was attributed by the Chart Track figures for last week's UK sales, but doesn't detail actual sell-through figures for the machine.
The impact of the new machine is evident in the sales breakdown of individual titles on the UK chart, however, as Sony's machine outsold other platforms on nearly every multiplatform title. Nonetheless, this week's number one, Call of Duty: Ghosts sold best on the huge install base of the Xbox 360, which took 37 per cent of total sales compared to the PS4's 28, the PS3's 21 and the Xbox One's 12 per cent.
Last week's top dog, fellow hardy perennial FIFA, slipped down to number two in this week's chart, but showed a huge swing towards PS4, which accounted for a massive 42 per cent of total sales. Xbox 360 took 22 per cent, Xbox One 19 and PS3 14 per cent. Whilst that lion's share is an impressive statistic, it should be remembered that it is at least partly due to Microsoft bundling FIFA in with pre-orders of its machine at launch.
Showing even greater favouritism, and with no such caveat, was Battlefield 4, half of all sales of which were made on the new PlayStation. Xbox 360 made up a 21 per cent share, with PS3 following on 13 per cent and Xbox One making up the final 12 per cent. Killzone: Shadowfall is unsurprisingly the highest charting platform exclusive this week, securing fourth place just above Ubisoft's Assassin's Creed 4.
To find the next single platform title, you'll need to track all the away down to thirteenth place, where the poorly-reviewed Knack sits just above fellow new release and platform exclusive Super Mario 3D World - a relatively grim prognosis for Nintendo's console and flagship franchise.
01 Call of Duty: Ghosts
02 FIFA 14
03 Battlefield 4
04 Killzone: Shadowfall
05 Assassin's Creed IV: Black Flag
06 LEGO Marvel Super Heroes
07 Grand Theft Auto V
08 Need for Speed Rivals
09 Just Dance 2014
10 Batman Arkham Origins
11 Skylanders Swap Force
12 Minecraft Xbox 360 Edition
13 Knack
14 Super Mario 3D World
15 Forza Motorsport 5
16 Disney Infinity
17 The Legend of Zelda: A Link Between Worlds
18 Dead Rising 3
19 Tomb Raider
20 Football Manager 2014