PS4, Xbox One prices could be cut sooner in cycle, says Activision
Publisher also very confident that Call of Duty and Skylanders will become even stronger franchises with next-gen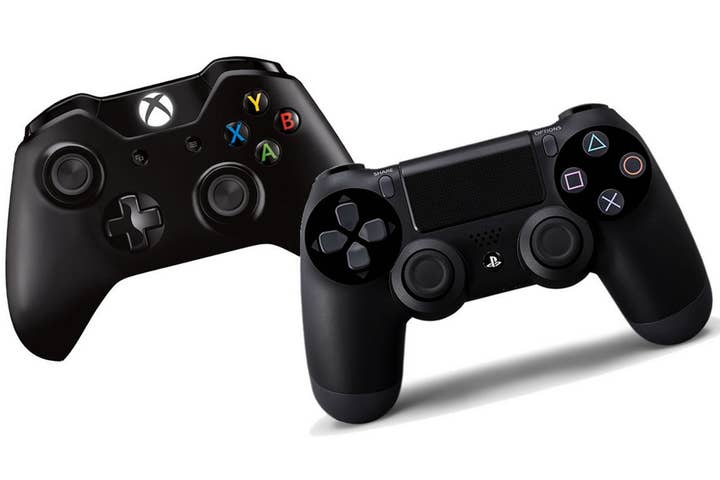 On its earnings call today, Activision Blizzard was asked a number of questions about the industry's market conditions, the console transition, and how it's handling its own franchises during this stretch. Interestingly, in a comment near the end of the call, CEO Bobby Kotick noted how Activision is actually encouraged that console installed bases could grow more quickly this time around because both Microsoft and Sony are better prepared and have improved manufacturing capabilities.
There are "lots of efficiencies in manufacturing that could drive hardware prices down sooner in the cycle," Kotick said. He didn't elaborate beyond that, but added "There's no indication from our perspective that you're going to see anything other than a very successful 7-8 years."
For the current generation, it took only eight months for Sony to reduce price on PS3, but that was partly out of need since consumers weren't willing to pay $599. Microsoft's first price cut on Xbox 360 came in August 2007 after launching in November 2005. With both PS4 and Xbox One using similar off-the-shelf PC architectures, it likely will be easier for both companies to reduce costs more quickly and, if they choose, pass on those savings to consumers in the form of price cuts.
Elsewhere in the call, Activision Publishing boss Eric Hirshberg addressed the difficulties publishers are having with AAA console games. "Today market fundamentals are mixed. Demand for many annualized AAA titles are down as consumers continue to show hesitation ahead of the launch of next-gen consoles - in fact, some games based on top selling franchises are significantly down versus last year. While we don't expect to be immune to these industry-wide patterns... purchase intent and awareness for our key titles is strong," he said.
"We're also seeing increased supply and demand for next-gen consoles and we believe consumers will reward those who have breakthrough next-gen games ready at launch and we do. Historically, at console transitions the top titles have emerged stronger than when they entered the cycle. We believe our two top five franchises, Call of Duty and Skylanders, are well positioned and will emerge stronger over the long-term."
He continued, noting the incredible success of DLC for Activision's games: "One of the keys to our success has been the ability to keep players engaged with new content all year long. Year-to-date, Call of Duty digital revenues set new franchise records. The franchise also set a new record for online engagement with over 4 billion hours played online. Players are spending more of their time and money online on Call of Duty than ever before. In the last 12 months, Black Ops 2, including digital sales, has generated more revenue than any other console game ever has in a single year. If you took Black Ops 2 digital revenue alone this year as a standalone game it would be the third largest retail game behind only GTA V and Skylanders Giants (including toys and accessories)."
Importantly, for the just launched Call of Duty: Ghosts, Hirshberg added that on the Xbox 360 "we're seeing average sessions for Ghosts which are longer than Black Ops 2 or Modern Warfare 3 during the same time period," and "historically more engagement has meant better monetization over time because people are more willing to do things like purchase DLC or a season pass."
As for Skylanders Swap Force, Hirshberg acknowledged that Skylanders is "not immune to the effects of a console transition year." Sell-through is down versus last year, but the vast majority of sales have been in November and December for the franchise, so Activision is optimistic. In fact, the company has invested in the largest marketing and retail campaign for the franchise yet and retail space for Swap Force is actually 20 percent higher than it was for Giants.
Looking ahead to 2014, Hirshberg also talked about how excited Activision is to get Bungie's Destiny out the door. He said that the game is already "on track for most pre-orders for any new IP in history."