PS Now expands to PC
Sony streaming service adds a platform as company announces USB adaptor to connect DualShock 4 with PCs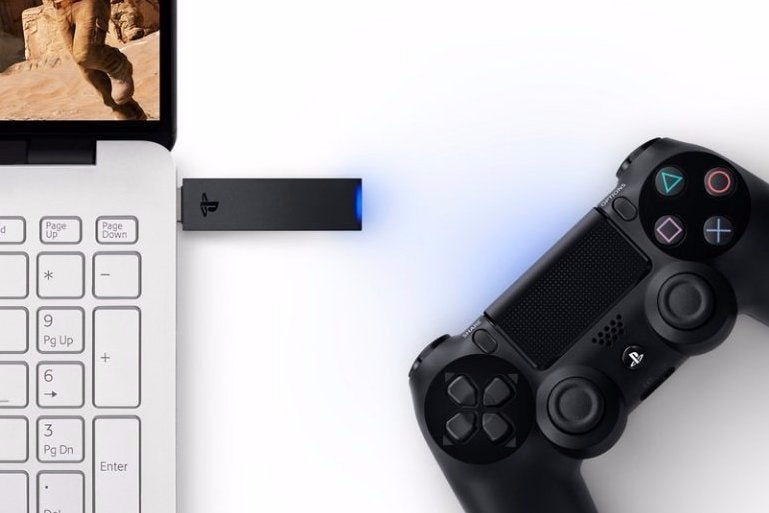 Sony is expanding PlayStation Now once again, this time enabling the game streaming service to run on Windows PCs. The company today announced that its PlayStation Now app would debut in some European markets soon, to be followed by a North American launch "shortly thereafter."
In addition to the PS Now service, Sony is rolling out a USB wireless adaptor that will let users connect a standard DualShock 4 controller to the PC. The dongle will launch in September with a $25 price tag attached. While the PS Now app is limited to Windows PCs, the wireless adaptor will work on PCs as well as Macs, giving developers full access to the controller's functions in their titles.
It's been a little over two years since PS Now first entered open beta testing. It allows players to stream hundreds of PS3 games either through an a la carte rental library or as part of a monthly subscription plan. It already works on PlayStation 4, PlayStation 3, PlayStation Vita, PlayStation TV, and even some Sony TVs and Blu-ray players. It's even been built into some Samsung TVs, so the PC expansion won't be the first time Now has been available for use outside the Sony ecosystem.
Sony also released recommended specs for using PS Now on PC:
Windows 7 (SP1), 8.1 or 10
3.5 GHz Intel Core i3 or 3.8 GHz AMD A10 or faster
300 MB or more disc space
2 GB or more of RAM
Minimum 5Mbps connection