Prototype 2 developer seeing "significant reduction in staff"
Radical Entertainment won't be making its own games anymore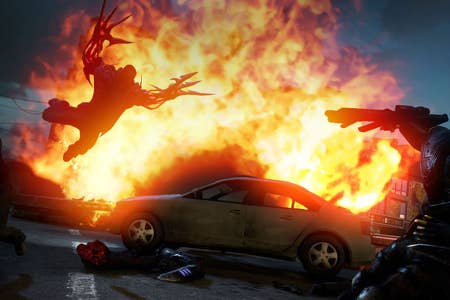 While reports are saying the Prototype 2 developer Radical Entertainment is completely closed, Activision says the company will continue to exist as a shadow of its former self. The news first hit on Twitter, when Radical senior audio director Rob Bridgett tweeted, "RIP Radical Entertainment 1991-2012." Activision later clarified the studio's status in a statement to Polygon.
"Although we made a substantial investment in the Prototype IP, it did not find a broad commercial audience," according to an Activision statement. "Radical is a very talented team of developers, however, we have explored various options for the studio, including a potential sale of the business, and have made a difficult conclusion through the consultation process that the only remaining option is a significant reduction in staff."
"As such, some employees will remain working for Radical Entertainment supporting other existing Activision Publishing projects, but the studio will cease development of its own games going forward."
Radical Entertainment was best known for Prototype, its sequel, and Incredible Hulk: Ultimate Destruction. For many years, the company was independent, but it was acquired by Vivendi Universal Games in 2005. It became a part of Activision Blizzard in 2008.
GamesIndustry International hopes those affected by the situation will find new employment soon.