Project Godus Kickstarter reaches funding goal
22 Cans' spiritual successor to Populous surpasses £450,000 in backing with less than two days left in campaign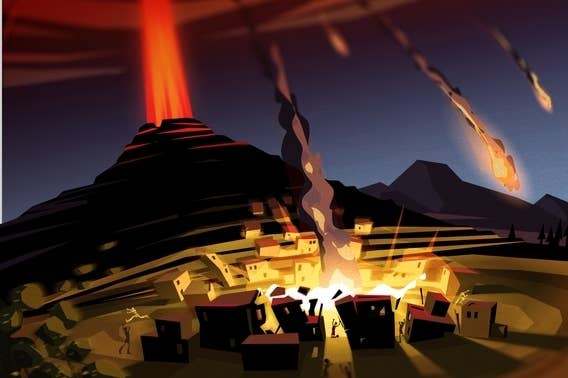 It was touch-and-go for a while, but 22 Cans' Kickstarter campaign for Project Godus has achieved its goal. Launched on November 21, the project had 30 days to raise £450,000 in backing. It reached that goal today, with less than two days left in the campaign.
22 Cans founder Peter Molyneux has pushed hard for the project in the last month, releasing near-daily project updates on the Kickstarter page and conducting interviews with a wide variety of gaming press.
A spiritual successor to Molyneux's original god game Populous, Project Godus casts players as a diety looking to spread influence throughout a world populated by would-be worshipers. Ultimately, it must be a monotheistic world, which means a multiplayer mode will pit gods and their followers against one another for control of the planet's future.
Project Godus is set for release on PC, Mac, Android, and iOS devices. Linux and Ouya versions may be made if the game reaches its stretch goal of £550,000. As of this writing, the campaign has £450,137 pledged to it from 14,498 backers, with 44 hours remaining.