Vita priced and apologies made as Sony aims for fresh start at E3
How Sony's E3 conference started with a humble low and finished on an encouraging high
Sony opened its E3 conference in uncharacteristic fashion, with a humbled Jack Tretton addressing what he called "the elephant in the room". Talking to retailers, third-party partners and consumers, he apologised for the PlayStation Network hack that left over 77 million accounts comprised and open to abuse.
The apology set the tone for the first half of the event, as the company moved from one stilted announcement to the next, only really getting into its stride when it came time to discuss the NGP - now known as PlayStation Vita. In what seems to be recent Sony handheld tradition, the crowd was well aware of this news long before the firm revealed it.
Pricing information was saved for later in the conference, so instead the first focus was on Uncharted 3, undoubtedly one of the most visually stunning games on the console at this point. With a meaty live demo of gameplay and additional 3D footage the game was rightly singled out as a stand out product and great showcase for the power of the system.
The footage on show had returning series hero Nathan Drake fleeing a sinking cruise liner. "We'll sell more than a few copies of that bad boy," joked Tretton. A multiplayer beta starting 28 June was promised, ahead of the November 1 release date.
Following Uncharted isn't something you want to do, but Insomniac's Resistance 3 did an admirable job with another explosive demo, and the news of a retail bundle of the game, a Move controller and Sharpshooter gun peripheral for $100. This is due for release on September 6.
Tretton went on to reveal that Move sales worldwide have now topped 8.8 million. "There's no question PlayStation Move brings something unique to the table for everyone," he claimed. "The PlayStation Move catalogue is unmatched".
Then it was on to games retro-fitted for 3D - God of War titles and Ico and Shadow of the Colossus are both getting the bundle and glasses treatment and released in September. The PS2 classics would also be remastered in HD for the modern age. However, no mention was made of Team ICO's much-anticipated next game, The Last Guardian, and at this stage any E3 showing for it appears unlikely.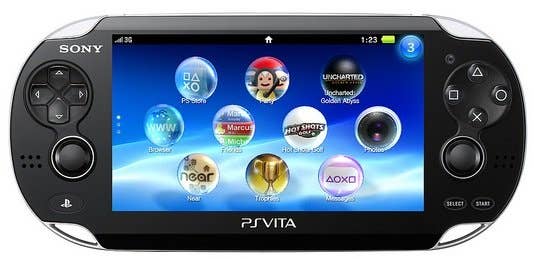 Continuing its 3D push, Sony said that there are over 100 games in the portfolio that support stereoscopic 3D, but Tretton also acknowledged that prices on 3D hardware are considered too high. With that, he announced a $499 PlayStation branded 24-inch display, complete with 3D glasses, a copy of Resistance 3 and a HDMI cable. The display is capable of showing two distinct images, one for each glasses-wearing player, as an alternative to conventional split-screen splay. The glasses will be available separately for $69.99.
Next were a few awkward demos of NBA 2K11 using Move, with the obligatory sports hero rolled out on stage. Kobe Bryant seemed to enjoy himself at least, but those scripted banter exchanges are always awful.
New IP for Move was shown in the form of Medieval Moves: Dead Man's Quest, from the makers of Sports Champions and aimed at a younger audience, while InFamous 2 was also shown off - an odd choice considering it's released this week.
After a look at StarHawk we saw the return of Sly Raccoon, and then quite unexpectedly Hilmar Veigar Petursson, CEO of CCP, walked on stage to reveal that EVE Online console spin-off DUST 514 is now a digital PSN title exclusive to Sony. "We're taking a console shooter and connecting it directly to a PC MMO," claimed Petursson, though as has been the case for several years now, very few details on how this would work in practice were given.
Irrational Games' Ken Levine was next, and discussed his change of heart when it comes to motion control. In the past he's been dismissive but has now warmed to the technology to such a point that BioShock Infinite will now include Move support. Levine felt this was a way to open BioShock open to an audience beyond its current one. And just before leaving the stage, Levine confirmed that there's an additional BioShock game in the works for PlayStation Vita, based on a long-standing Irrational idea.
Never missing an opportunity to big-up exclusive content, Tretton reeled off extra levels to PS3 multiformat titles such as SSX, Saint's Row 3, Battlefield and Need for Speed: The Run, and then we finally got we came for - solid details on the new Sony handheld.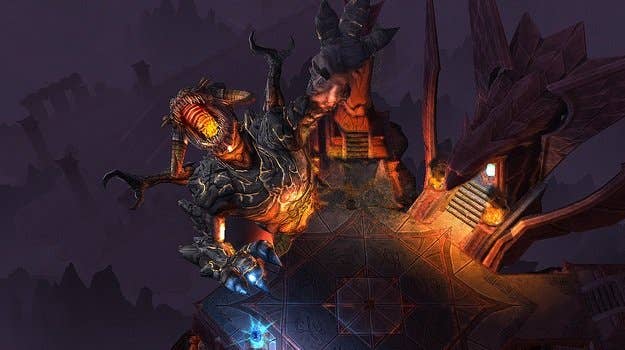 Kaz Hirai took to the stage, also not afraid to mention the PSN outage and thank customers for sticking with the brand, but then quickly moving on to discuss the value of social connectivity across multiple devices. He announced an exclusive partnership with AT&T - which got a round of jeers from the crowd - allowing access to over 24,000 hotspots in the US, and that further details for other regions would be coming soon.
And then it was on to the name - PlayStation Vita. Why 'Vita'? "Vita means life, and we're confident that PlayStation Vita will be the first product that truly blurs those lines between PlayStation entertainment and your real life," said Hirai.
After a demo of Uncharted: Golden Abyss - again, another stunner - we got a look at Ruin, a "social action RPG" that users PSN and social networks such as Facebook and Twitter. More interestingly it's also a PlayStation 3 game, where you can pick up and continue playing the same game from one format to the other.
ModNation Racers, LittleBigPlanet and WipEout followed, before Yoshinori Ono took the stage and showed off Street Fighter X Tekken.
Following another round of clips for Vita titles was a tentative release date for the hardware - "holiday season this year" and finally, the price.
The standard WiFi version of the console will cost $249 / £223 / €249 - a revelation that brought some of the loudest cheers of the night. The 3G model will sell for $299 / £268 / €299.
The price of the console seemed to have surprised many. Considering Sony's most recent hardware - the PlayStation 3 and the PSPgo - have all been luxury items, these price tags seem reasonable, and helped Sony close the conference on a genuine high point, the very opposite of how it started.