PR veteran Simon Byron joins Curve Digital
Byron leaves Premier PR to join British studio as its publishing director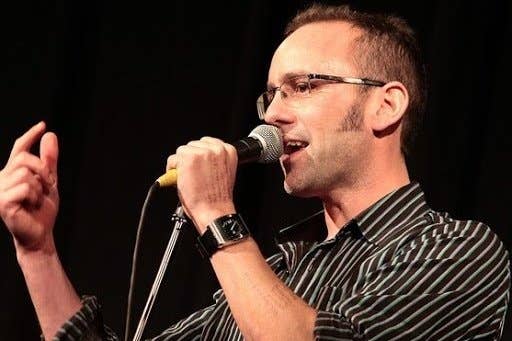 Simon Byron has left his position as Director of Games at Premier PR to lead Curve Digital's growing publishing team.
Byron joined Premier PR to help establish its games division back in September 2009, ultimately building it to become one of the UK's best independent PR agencies.
He arrives at Curve Digital as its publishing director, heading up a relatively new and fast growing aspect of one of Britain's most successful indie games companies.
Incredibly tough decision btw. I have enjoyed every moment at Premier and am immensely proud of what we've achieved. Will be here until July

— Simon Byron (@byronicman) February 25, 2015
Curve has already worked with developers like Mike Bithell (Thomas Was Alone) and Ed Key (Proteus), and the appointment of Byron can be seen as a real statement of its ambitions as a publisher.
In his spare time, Byron is also part of the excellent and award-winning radio show, One Life Left.