PQube Games accused of exploiting developer's heritage for funding
Indonesian studios claim UK publisher took advantage of their Indonesian background to obtain and withhold a grant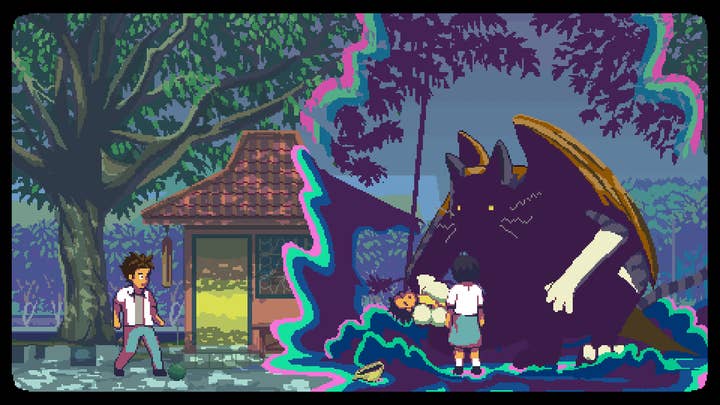 Original story: UK publisher PQube Games has been accused of exploiting two studios it was working with on an upcoming title.
Toge Productions and Mojiken Studio shared today that A Space for the Unbound has been delayed due to PQube Games allegedly using the pair's Indonesian heritage to receive a diversity grant from a "well-known platform" during August 2020.
"The diversity fund was a grant fund intended to help underrepresented developers, especially during the pandemic," the two developers wrote in a statement. "However, instead of giving those funds to the developers as the grant was intended, PQube Games intentionally withheld information about the grant and used it as leverage for their own commercial gain.
"Rather than paying the grant money to us, PQube Games hid the facts about the grant's award and added it as a recoupable minimum guarantee and then used it to negotiate the increase of their revenue share."
The studios added that they only uncovered the true amount of said funds and their intended purpose in March this year.
As a result, Toge Productions and Mojiken have terminated the publishing agreement with PQube Games, but claim that the company is "refusing to hand over publishing control on console platforms" back to the developer.
"We clearly cannot trust PQube Games nor continue to work together for the release of A Space for the Unbound, as PQube Games has fallen considerably short not only of reasonable decency, but also of their obligations to us due to these predatory practices," the statement continued.
GamesIndustry.biz has reached out to PQube Games for comment.
Update:
PQube Games responded to our request for comment, and shared the following statement:
"We have honoured all obligations of our publishing agreement and have supported Toge Productions at every stage of product development throughout their delays and difficulties. This support has included offering significant further funding, over and above grant funding, to support development, porting and marketing."
"Toge Productions has sought for some time to unilaterally enforce unreasonable revised terms to our agreement and it is disappointing that, as a result of not achieving that and despite PQube's significant efforts to accommodate this, they have sought to deal with the matter in this way. We will respond through the appropriate channels."