Polygon hires The Mary Sue founder Susana Polo
Site expanding coverage to include more general entertainment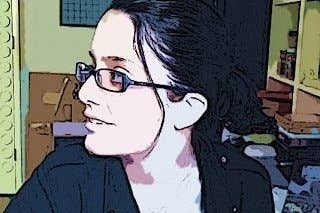 Vox Media games site Polygon has hired Susana Polo, the founder of women's entertainment site The Mary Sue.
The hire reflects a continuing shift away from games specific coverage for the site, towards a more general engagement with culture, politics and popular science - a remit which The Mary Sue covers extensively.
"We've been covering entertainment for a little bit," Polygon's Editor in Chief Chris Grant told FishbowlNY. "We've dabbled. There's a lot of adjacency. Batman isn't just a game, it's also movies and comic books.
"What we've never done is spend the time to formulate an entertainment coverage strategy. What are the boundaries? Which movies do we cover? Susana's expertise and experience of covering and managing that beat will help us properly answer those questions."
The move is not an isolated one in the world of games media. IGN has had a broad remit for many years, whilst other sites such as Kotaku have always had a strong element of cultural coverage, tending to collect a fairly wide range of stories under a more general 'geek' counter culture label. It's also a hire which reflects a changing sensibility amongst many game and tech media as the continuing cultural shifts regarding the acceptance of feminist principles are increasingly accepted. As a site with a laudably progressive stance, Polygon's hire of Polo will likely cement that image - no small commitment in the post-Gamergate world.