Pokémon Home cloud service detailed and priced
Launches on mobile and Switch next month, will cost up to £15.99 per year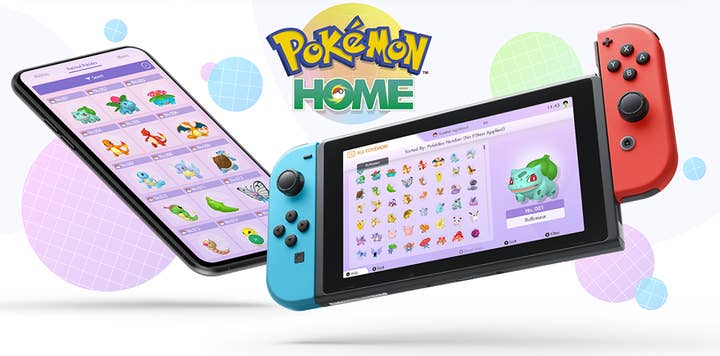 The Pokémon Company has detailed the pricing structure and launch plans for its cloud service, Pokémon Home.
The system allows players to store their Pokémon online and transfer them between various entries in the series that they own. They will also be able to trade with other players via their Switch or a mobile app.
To begin with, Pokémon Home will only support Sword, Shield and the 2018 Let's Go duology, but it will also be able to connect to the Pokémon Bank service, which stores Pokémon from the 3DS games. Pokémon Go support is also in the works.
Players will not be able to transfer Sword/Shield Pokémon into older games, and once a Let's Go monster has been moved into the 2019 games, it cannot be moved back.
The service will be free to use, but a Premium Plan subscription is available for fans who want extra functions, such as accessing Pokémon Bank.
Premium subscribers will be able to store up to 6,000 Pokémon (as opposed to the standard 30), trade 10 Pokémon at a time using the Wonder Box functionality (as opposed to a maximum of three), host Room Trades instead of just participating in them, and use a Judge function that tells them how strong their Pokémon are.
The Switch version of the Premium Plan costs £2.69 per month, £4.49 for three, or £14.39 for a full-year. The mobile tiers are priced at £2.99, £4.99 and £15.99 respectively.
It's not clear whether the mobile plan grants access to the Switch version as well. GamesIndustry.biz has contacted The Pokémon Company for clarification.
Pokémon Home launches in February, with an exact date to be confirmed.
The Pokémon Company is slowly changing how it supports its games and players. While Home builds on the learnings of Bank, the firm is also trying something different in how it follows up its tentpole releases.
Instead of the traditional third, alternate or Ultra editions the series has released in the past, Sword and Shield are being followed this year by two downloadable expansions. An Expansion Pass is available for £26.99, which grants players access to both content packs.