PlayStation's Q1 sales rise to $5.6bn but operating income down 40%
2021 performance suffers in comparison to The Last of Us Part 2 launch and pandemic spike in PS4 sales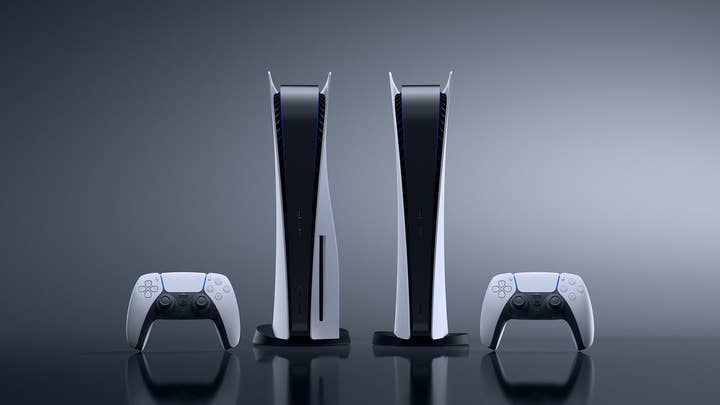 Sony has released its results for the first quarter of the fiscal year, showing overall growth in PlayStation sales but some decline in key areas when compared to the same period last year.
For the three months ended June 30, 2021, the company's Game & Network Services division (G&NS), which encompasses PlayStation, reported sales of ¥615.8 billion ($5.6 billion) -- a year-on-year increase of 9.7%, thanks to rising hardware sales.
However, operating income was down 40.6% to ¥83.3 billion ($762.9 million).
This was attributed to a number of factors, including the loss resulting from the "strategic price point" of the PlayStation 5, which is lower than its manufacturing costs, and a decrease in PS4 sales.
During Q1 of the previous fiscal year, Sony sold 1.9 million PS4 units, thanks primarily to the pandemic and more people bulking up their home entertainment offerings. Only 500,000 were sold during the same period this year.
PS5 sold 2.3 million units during the quarter, taking the console past the all-important 10 million mark, as Sony told us last week.
The number of first-party games shipped also declined. 10.5 million units were shifted in Q1, compared to 18.4 million last year.
This latest quarter lives somewhat in the shadow of last year's big launch, The Last of Us Part 2. Naughty Dog's acclaimed title shifted four million units within three days of its launch in June 2020, whereas this Q1's big first-party launches -- Ratchet & Clank: Rift Apart and Returnal -- reached 1.1 million and 560,000 respectively and across longer timespans. Both titles are exclusive to PS5, which has a much lower install base than its forebear did when The Last of Us Part 2 arrived.
All in all, 63.6 million games were sold across both consoles in the most recent quarter, down from 91.4 million last year.
Total sales revenue from games and add-ons reached ¥346 billion ($3.2 billion), down 16% from ¥432.6 billion ($4 billion). This year's total included ¥25.6 billion ($234.5 million) in boxed titles, ¥114.4 billion ($1 billion) in digital, and ¥206.1 billion ($1.9 billion) in add-ons.
Hardware-wise, the company generated ¥120.6 billion ($934.3 million) across the PlayStation family, up from the ¥55.5 billion ($508.3 million) in Q1 last year.
Network services revenues rose nearly 10% to ¥102 billion ($934.2 million). PlayStation Plus subscribers rose year-on-year from 45 million to 46.3 million, but this is down from Q4's 47.6 millon. Monthly active users were down both year-on-year from 114 million to 104 million and quarter-to-quarter from 109 million, although this tends to fluctuate over time.
Despite the declines, G&NS remains the biggest segment at Sony Corporation, both in terms of sales and operating income.
In total, the company's Q1 net sales reached ¥2.3 trillion ($21 billion), up 15%. This was attributed primarily to significant increases in its Electronic Products & Solutions (EP&S) and Music segments,.
Operating income rose 26% to ¥280 billion ($2.6 billion), with the decline in GN&S offset by significant improvements in the EP&S division.
The forecast for the rest of the financial year has been revised slightly. While sales remains the same at ¥9.7 trillion ($88.8 billion), projections from operating income have been boosted 5% to ¥980 billion ($9 billion).
Forecasts for sales and operating income in GN&S remain the same at ¥2.9 trillion ($26.6 billion) and ¥325 billion ($3 billion) respectively.