PlayStation triumphs at Develop:Star Awards 2022
Horizon Forbidden West picked up two awards, Ratchet & Clank: Rift Apart and Media Molecule also among winners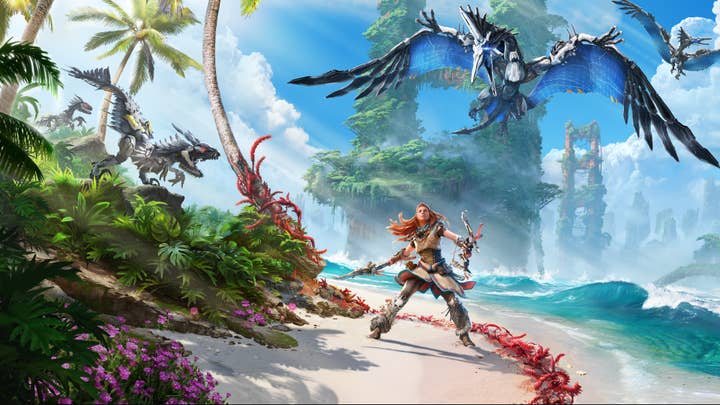 The Develop:Star Awards took place last night, an annual celebration of outstanding game development in the last 12 months.
Horizon Forbidden West from Guerilla took home two accolades, one for Best Game and one for Best Visual Art.
Sumo Digital also picked up multiple awards throughout the night -- the UK firm won Recruitment Star and Best Studio.
Other winners included Ratchet & Clank: Rift Apart, which took home Best Technical Innovation, while Media Molecule's Live Services team won the Marketing Star accolade.
Indies got a look in, with Death Door developer Acid Nerve picking up Best Micro Studio, and Witch Beam's Unpacking taking home Best Game Design.
It was also a successful night for Arkane Lyon; studio director Dinga Bakaba won the Develop Star Award, while Deathloop collected the gong for Best Original IP.
Space Ape Games game lead Charmie Kim won the Tomorrow's Star Award, and PlayStation London producer Charu Desodt picked up the Diversity Award.
Check out the full list of winners from the night below.
Best Narrative: Life is Strange: True Colors
Best Audio: Marvel's Guardians of the Galaxy
Best Creative Provider: d3t
Best QA & Localisation Provider: Keywords Studios
Best Technical Innovation: Ratchet & Clank: Rift Apart
Best Visual Art: Horizon Forbidden West
Marketing Star: Media Molecule Live Services Team
Best Extended Reality Game: Resident Evil 4 VR
Tomorrow's Star: Charmie Kim
Best Technology Provider: Unreal Engine
Recruitment Star: Sumo Group
Best Mobile Game: LEGO Star Wars Battles
Diversity Star: Charu Desodt
Best Original IP: DEATHLOOP
Best Game Design: Unpacking
Publishing Star: Curve Games
Best Game: Horizon Forbidden West
Best Micro Studio: Acid Nerve
Best Studio: Sumo Digital
The Develop Star Award: Dinga Bakaba - Arkane Lyon