PlayStation to acquire AAA multiplayer developer Firewalk Studios
It will be the 20th PlayStation Studios team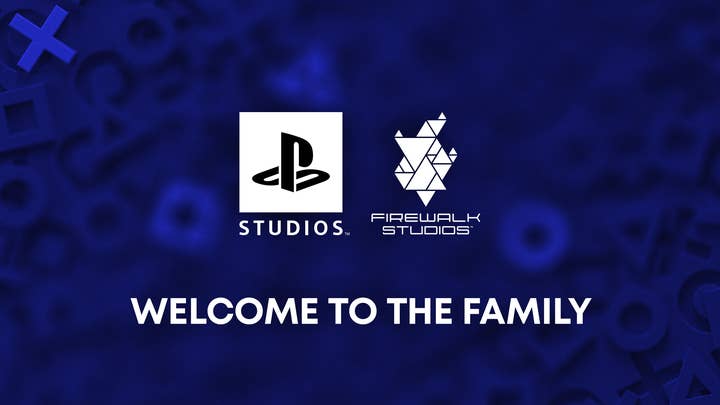 PlayStation has agreed to acquire Firewalk Studios, the AAA multiplayer developer that is working on a live service game for PS5 and PC.
If the name sounds familiar, it's because Sony had already announced it would be publishing Firewalk's first game back in April 2021. It is the third dedicated live-service game studio that PlayStation has acquired over the last 18 months, alongside Bungie and Haven Studios.
Firewalk was set-up in 2018 as part of ProbablyMonsters (a collective of AAA game developers). It was formed by a number of Bungie veterans, including studio head Tony Hsu (previously general manager and senior vice president of Destiny at Activision) and game director Ryan Ellis (previously creative director at Bungie). It now boasts almost 150 employees.
Firewalk is the 20th developer to join PlayStation Studios.
"We've had the privilege of working with ProbablyMonsters and Firewalk for several years and our teams share the same ambition to create meaningful experiences for gamers," said Head of PlayStation Studios Hermen Hulst. "Firewalk's innovative approach to connected storytelling and its commitment to high-quality gameplay continues to exceed our expectations. I think fans will be very pleased when they see what Firewalk has in store for them."
Studio head Tony Hsu added: "We've assembled an amazing team at Firewalk Studios, built specifically to bring memorable multiplayer experiences to players around the world. SIE has supported our team's vision from the beginning and with the incredible creative power of the PlayStation Studio ecosystem. This exciting next step will help us transform that vision into a reality."
The acquisition is part of PlayStation's push into live-service games, with ten projects currently in development.
"Firewalk Studios is led by a world-class team that is highly experienced and deeply passionate about creating exceptional multiplayer games that foster memorable shared experiences," stated Sony Interactive Entertainment CEO and president Jim Ryan.
"I'm confident the studio's upcoming project will be a robust addition to PlayStation Studios' portfolio, and its live service and technology expertise will be instrumental in helping grow PlayStation's reach."
Firewalk will no-longer be part of ProbablyMonsters, which was founded by CEO Harold Ryan (former Bungie CEO, President and Chairman), and is all about building sustainable teams making original AAA games.
"ProbablyMonsters is incredibly proud of the team and the game we incubated and built over the past few years," said Ryan. "Firewalk Studios joining PlayStation Studios is a brilliant move for the team, game, and future players. Our goal at ProbablyMonsters is to find the best path to market for all of our games, and we couldn't be happier for the Firewalk team."