PlayStation revenues near $25bn as PS5 ships 7.8m in five months
Sony's gaming segment drives full-year revenues to $81.7 billion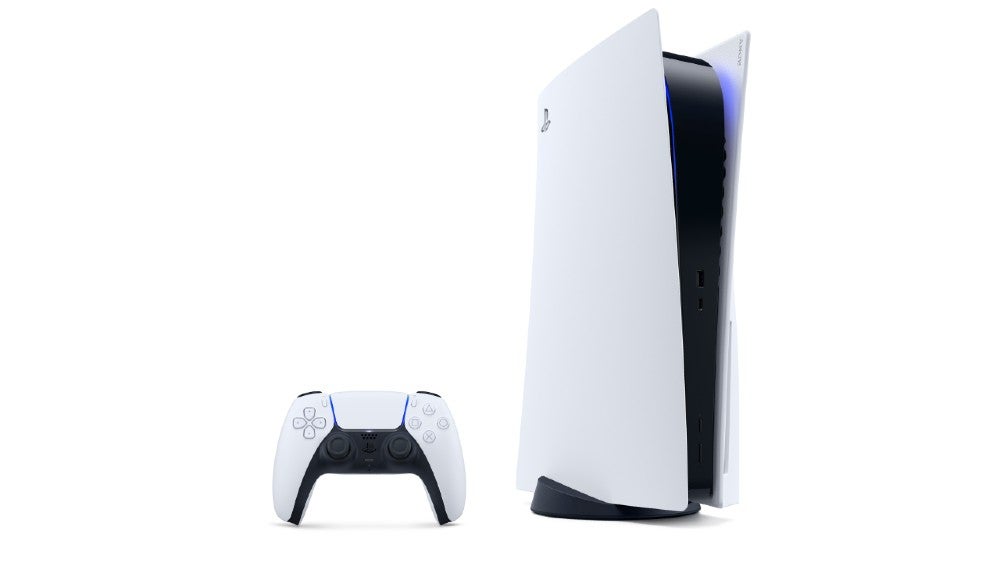 The launch of the PlayStation 5 and a solid line-up for PlayStation 4 helped drive a strong year for Sony Corporation.
The company released its financial results for the full year ending March 31, 2020, which shows revenue growth in all but two of its divisions -- led, as usual, by the Game & Network Services segment, which operates PlayStation.
Buried within the report, Sony revealed PS5 has shipped 7.8 million units into retail since launching in November. This includes 4.5 million during its launch quarter and 3.3 million in the three months ended March 31.
While Sony only reports on shipments into retail, the ongoing sellout of PS5 stock wherever it appears likely makes it safe to say the full 7.8 million has been sold to consumers.
Earlier this month, NPD confirmed it's the best-selling console in US history when looking at lifetime dollar and unit sales for the first five months of release.
Meanwhile, PlayStation 4 shipments for the full year dropped from 13.5 million in the 2019 fiscal year to 5.7 million -- a natural consequence as Sony focused on its next-gen device.
Sony sold 338.9 million games in the past year across the two consoles, up from 276.1 million the previous year. Of these, 58.4 million were first-party -- up from 49.2 million in FY2019.
Digital downloads of full games accounted for 65% of all sales for the full-year, rising to 79% in the most recent quarter. By comparison, digital accounted for 53% of game sales in the previous fiscal year, and 68% in its final quarter.
Looking at its network services, there were 47.6 million PlayStation Plus subscribers by the end of Q4 FY2020, up from the 41.5 million seen this time last year.
All of this added to a great year for the G&NS division, with total sales amounting to ¥2.7 trillion ($24.8 billion), up 34% year-on-year.
Software and add-on sales made up the bulk of this at ¥1.5 trillion ($13.8 billion), up 43%. Hardware sales rose 34% year-on-year to ¥767.1 billion ($7 billion), while network services such as PS Plus rose 14% to ¥382.9 billion ($3.5 billion).
This was, of course, boosted by the launch of PS5, but some key new releases for PS4 also contributed. While Sony didn't specify these in its reports, the platform holder had a strong year with the launch of The Last of Us Part 2 -- which sold four million in its first few days -- and Ghost of Tsushima -- which recently reached 6.5 million units.
Operating income was reported at ¥342.2 billion ($31.4 billion), up 44% from the year before. Growth for this was limited due to the "strategic price points" of the PS5 models themselves, which were set "lower than the manufacturing costs" -- not an unusual tactic for platform holders launching new consoles.
There were also increases in "selling, general and administrative expenses related to the launch of PS5," which also affected the income.
Game & Network Services remains the biggest segment at Sony Corporation, with its revenue more than ¥500 billion ($4.6 billion) ahead of Electronics, Products and Solutions (EP&S), the second most lucrative division.
Overall, Sony Corporation reported revenues of ¥8.9 trillion ($81.7 billion) -- a modest increase of 9% year-on-year. Operating income came in at ¥971.9 billion ($8.9 billion), up 15%.
The growth was in no small part attributed to "significant increases" in Gaming and Network Services and Financial Services divisions. These helped offset other divisions affected by the pandemic, such as the Pictures division, which saw significant declines due to the closure of cinemas and delays to film production.
For the next financial year, Sony is forecasting revenues of ¥2.9 trillion ($26.6 billion) for its games division, which would be 9% more than what it achieved this year.
Sony expects an increase in hardware sales -- no doubt with hopes that PS5 supply issues will ease -- although expects a decrease in sales of third-party titles and add-ons.
Operating income is expected to take a slight hit, forecast 5% lower at ¥325 billion ($3 billion) -- in part due to the increase in development costs.
The overall expects revenues of ¥9.7 trillion ($89 billion) for the next financial year, up 8%, and operating income ¥930 billion ($8.5 billion), down 4%.