PlayStation Now: Sony's Gaikai service to launch this summer
PS3 games will soon be playable anywhere, and Sony is also preparing a cloud-based TV service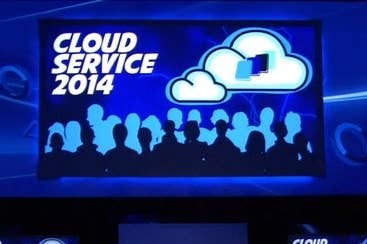 During the keynote presented by Sony boss Kaz Hirai at CES today, Sony Computer Entertainment CEO Andrew House took the stage to finally reveal the latest plans for the company's Gaikai-based cloud technology. A new cloud-based games service called PlayStation Now is entering a closed beta later this month, and the expectation is that a full roll-out will happen this summer. House said it "marks a new era of streamed gaming that eliminates traditional barriers without compromising the quality of gameplay."
PlayStation Now will, according to House "in the long term, provide instant access" to games from the previous generations (PS1 through PS3), and "equally important, the service will introduce the world of PlayStation to even non-console owners via smartphones, televisions and other devices - soon, playing your favorite PS3 game on a tablet will be a reality."
Sony is demoing PlayStation Now on Bravia TVs and the PS Vita at the booth at CES this week. House said that Sony is "paving the way for gamers to play whenever, wherever." In terms of business models, House said PlayStation Now will let gamers rent games by specific title or people can subscribe, "getting additional value" while exploring a range of titles. It sounds similar to PlayStation Plus, but Sony has yet to clarify if it's going to be tied at all to that service.
In addition to the PlayStation Now cloud gaming service, House briefly talked about a cloud-based TV service, which Sony is currently building up, with plans to test out the service in the US later this year.