PlayStation Japan signals imminent end to PS Vita shipments
Update: Sony confirms final Vita shipments, closing the book on its handheld ambitions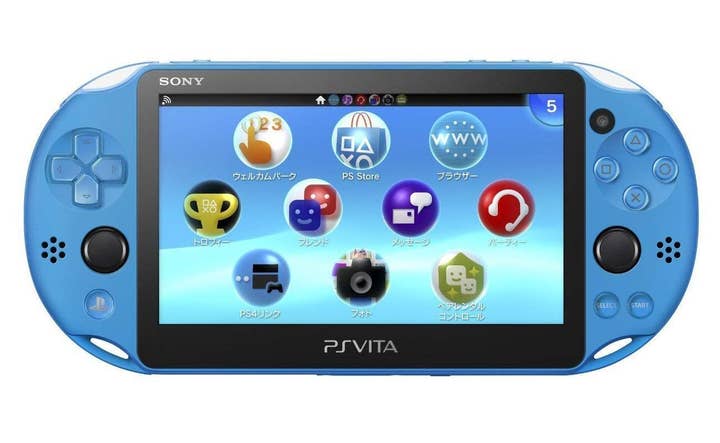 Original story, February 19: Sony is poised to end production of PlayStation Vita in Japan, the last bastion for the eight year old handheld.
The official PlayStation Japan website lists only two models of the PS Vita as still being available: PS Vita Black and PS Vita Blue.
In both product descriptions, it states that "shipments are scheduled to end soon". This is in line with comments from PlayStation Japan last September, when it confirmed its intentions to end hardware production in 2019.
While no date is mentioned, this is the first indication that the moment will soon arrive. As Gematsu highlighted, when Sony ended production of the PlayStation 3, the official Japanese website featured the same notice two months before.
In addition to the Black and Blue models still in production, PlayStation Japan lists another 55 models that were previously available -- a huge number, a testament to both the Vita's status in Sony's home territory and also its waning popularity.
Sony ended production of physical game media last year, at which point Rob Fahey looked back on the myriad innovations of a system widely regarded as a commercial disappointment -- specifically the Vita's use as a remote screen for the PlayStation 3.
"The ideas that Sony tried out with Vita may not have quite worked first time out, then - but the demise of Vita as a platform in its own right doesn't mean those ideas aren't still influential at Sony and elsewhere," Fahey said.
"The success of Switch is proof of concept, and as Sony thinks about its next generation of hardware - PS5, or whatever it ends up being - the DNA that flowed from Vita through Switch is likely to be a major influence."
Updated, March 4: The long death of the PS Vita has finally drawn to a close, after PlayStation Japan shipped its last batch of consoles.
According to the official product page, Sony has discontinued the platform's two remaining SKUs.
The news aligns with last year's comments from Sony Interactive Entertainment senior vice president Hiroyuki Oda, who said production would end in 2019, and there were no plans for a successor.
Additional reporting by Haydn Taylor.