Playground Games: "Our best is yet to come" thanks to Microsoft acquisition
Creative director Ralph Fulton believes transition from third-party to first-party studio can empower his team to do more
The developer behind the Forza Horizon series is optimistic about its future now it is part of Microsoft Studios.
The platform holder rectified its lack of first-party developers when it surprised everyone with a wave of acquisition announcements at yesterday's E3 2018 press conference.
While Playground Games was less of a surprise, thanks to leaks and rumours last week, it was nonetheless a shock to see Undead Labs, Compulsion Games and Hellblade creator Ninja Theory also brought into the fold.
Going from third-party to first-party could be seen as a loss of independence for any of these studios - particularly for Ninja Theory, which has spent the past couple of years pushing for a new model of independent development. But Playground's creative director Ralph Fulton sees it a different way, instead suggesting it opens up new opportunities.
"One of the real opportunities is being on the inside of all the things Xbox is doing to push gaming forwards"
Speaking to GamesIndustry.biz at Xbox's E3 2018 showcase this morning, he said: "We've had this incredible relationship [with Microsoft], but we've always been a third-party. That independence has meant there are certain things [Microsoft] can't share with us, or that we can't work on together.
"One of the real opportunities of our new status as a first-party studio is being on the inside of all the things Xbox is doing to push gaming forwards. We're really excited about Matt [Booty, head of Microsoft Studios]'s vision for first-party. Being on the inside of that, being about to participate as a first-party studio, will enable us to do more.
"And ultimately when we think about the teams back at Playground, that will be to their benefit. I genuinely believe our best is yet to come because of this."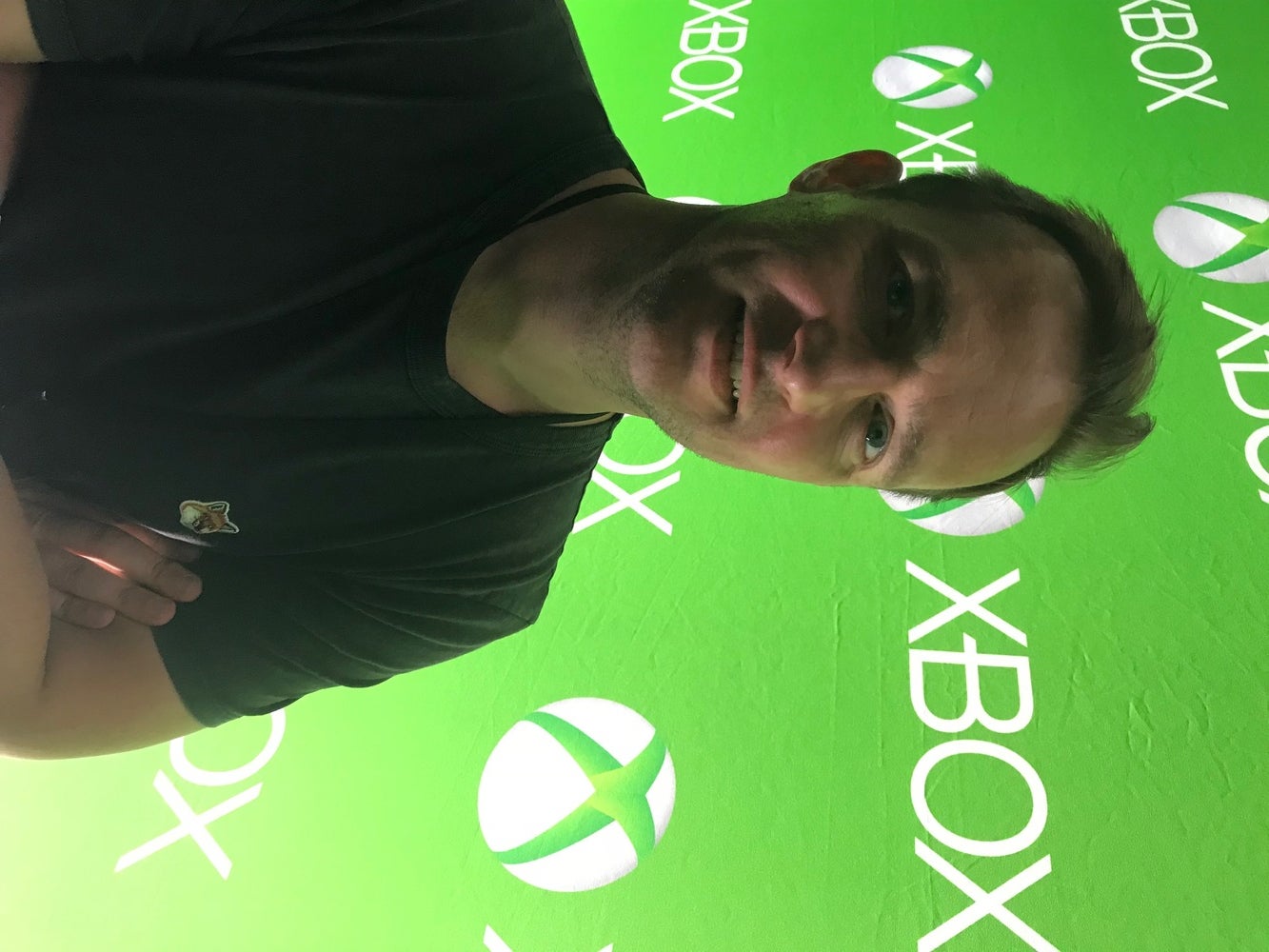 It's that well-established relationship with Microsoft that opened the doors for this acquisition. Playground Games was founded in 2010, and since then it has worked closely with both Xbox and Forza developer Turn 10 on the Horizon series, with its fourth outing due for release this October.
Originally an open-world spin-off, Horizon is now a franchise in its own right. Fulton said that more than nine million people have played Forza Horizon 3, which was released in 2016. Collaborating on the series has developed a bond between Playground and Turn 10, something that hadn't escaped the notice of Microsoft.
"Honestly, it sounds a bit cheesy, but it's become one of friendship," says Fulton. "The background to all of this is that relationship and how great it's been for us as a studio. So when the opportunity arose to take this to the next level we certainly felt it would align with our goals as developers.
"We want to make the best games, we want to reach the biggest audiences. Xbox enables us to do that, and I think we can do that more and be even more successful as part of the family and as part of Xbox."
His comments echo those of Ninja Theory, which released a video explaining the reasons behind its own acquisition. Hellblade creative lead Tameem Antoniades said the studio wants "to take bigger creative risks" and "aim higher than we've ever dared to". While Hellblade was certainly a success, the financial backing of a company as large as Microsoft is a firmer safety net.
Having already been entrusted with the Forza IP - and achieved great success with it - it's a safe bet that becoming a first-party studio grants Playground access to other Microsoft properties. Rumours persist that the open-world action RPG in development at Playground's new second studio is actually the revival of a much-missed Xbox series, but Fulton is unable to comment on such speculation.
"We're here this week to talk about Forza Horizon 4," he says. "We've got so much to share about the game. We've been working on it for 18 months, it's the follow-up to the incredible breakout success of Forza Horizon 3, so we're excited to be sharing that game for the first time this week. I have no doubt there will come a point where we'll talk more about our future plans."