Playdate delayed to early next year
Battery issue blamed as crank-sporting handheld pushed back; supply chain issues also prompt revision to system's CPU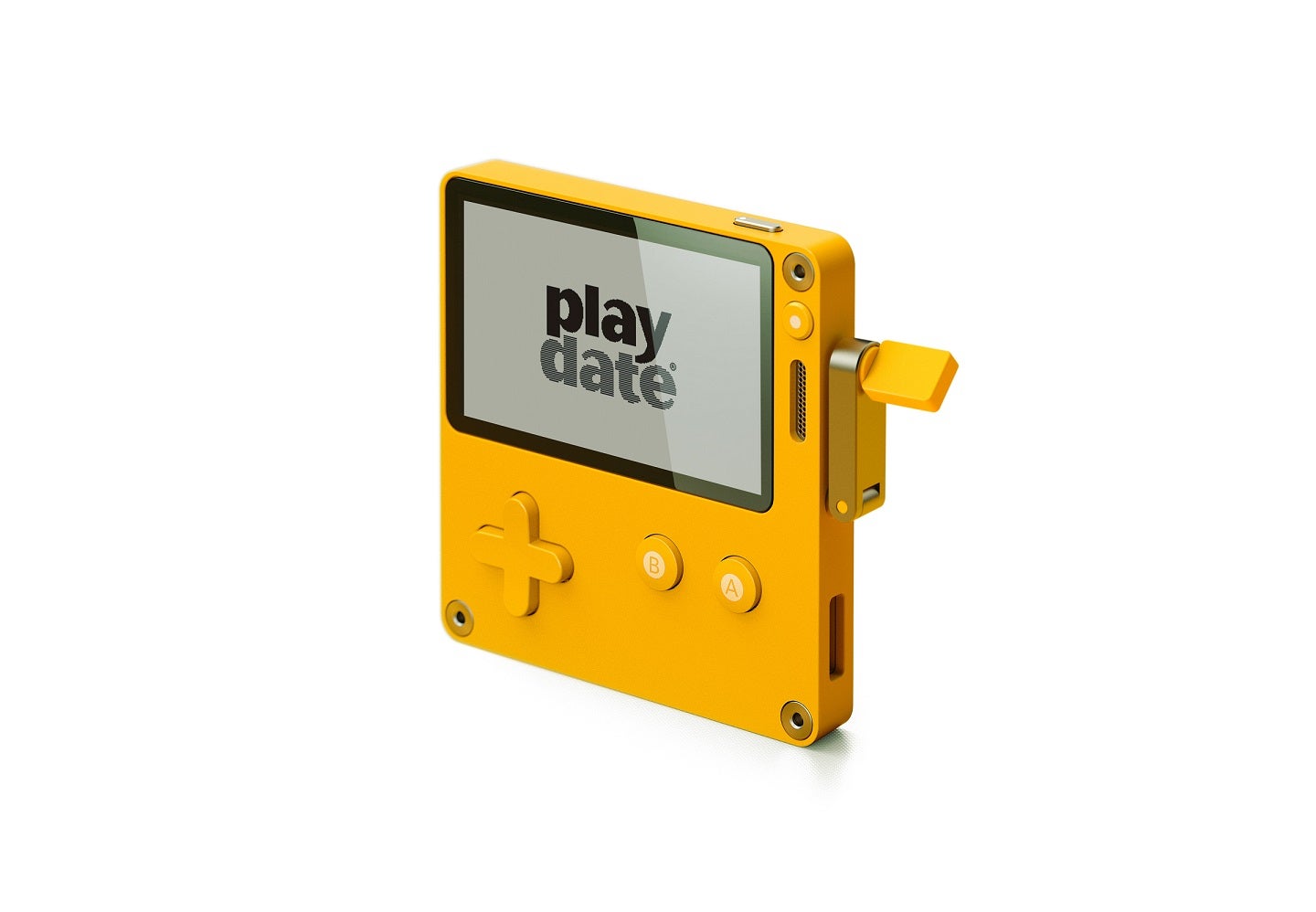 Playdate has become the latest gaming hardware to suffer a delay, as Panic today announced that its crank-equipped handheld has slipped from late 2021 to early 2022.
Unlike recent delays to the Steam Deck, the Analogue Pocket, and the Evercade VS, this delay was not blamed on global supply chain issues and component shortages.
Instead, Panic explained that it identified a critical issue with the batteries in the initial batch of systems it received from manufacturing. Some of the first 5,000 units off the line were displaying shorter battery life than expected, while others wouldn't charge or power up at all.
"We made the difficult, expensive decision to replace all of our existing batteries with brand new ones, from a totally different battery supplier," the company said in a note to customers. [Emphasis in original.]
While the global supply chain issues and component shortages weren't to blame for the initial delay, Panic said their impact was felt when the company attempted to order components for units shipping next year and beyond.
"Many of our parts have been delayed significantly. In fact, we can't get any more of Playdate's current CPU for -- you're not going to believe this -- two years. Like, 730 days," the company said.
As a result, Panic is revising the Playdate's main board for future production runs to use a more widely available CPU. The change is not expected to impact the player experience.
At this point, Panic hopes to ship 50,000 Playdate units by the end of 2022.