Evercade VS delayed
Global shipping slowdown blamed as retro console set to arrive in Europe in December; US and Canada debut pushed to January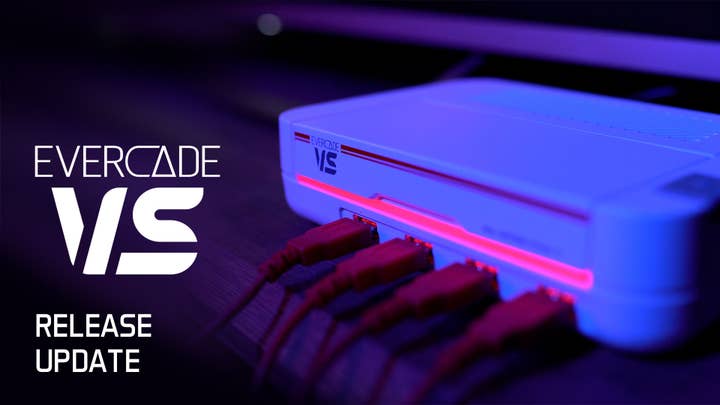 Blaze Entertainment today announced a delay to its upcoming Evercade VS retro console.
Originally expected to launch in early November, the system has been pushed back to a mid-December launch in Europe, with a December 8-17 estimated launch window.
The launch will be delayed longer for customers in the US and Canada, with the system receiving a January 14 revised release date in those countries.
"Many people are aware of the increased pressure that has affected lorry freight, congestion at ports, and the shipping lines to get stock around the world," Blaze Entertianment managing director Andrew Byatt said.
"Like many other companies, we have to rely on this infrastructure to get you your console. Over the past 3 months, this situation has become very challenging and despite the best planning, we have not been able to find any way to improve outcomes."
Six upcoming Evercade cartridges are also being delayed as they are shipping alongside the new hardware.
A follow-up to the Evercade retro gaming handheld, the Evercade VS plays the same retro game collection cartridges but exchanges the portability for multiplayer support and the ability to hook up to a TV to play in 1080p.