Plants vs. Zombies merchandise blowout
PopCap looks to leverage its brands with everything from hats and clothing to toys and calendars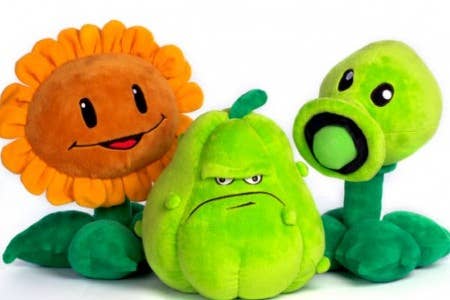 PopCap Games has announced that it has signed a number of licensing agreements for Plants vs. Zombies. These agreements today represent the first major partnerships PopCap has entered to license its properties for consumer products.
The companies that have signed licensing deals with PopCap are Trends International, Bioworld Merchandising, Funko, MjC International, Jazwares and Walls360. The first products will start rolling out this Spring, with products based upon Bejeweled and other PopCap franchises coming in early 2013.
"We're taking a measured, deliberate approach to licensing our IPs, focusing on quality brand extensions that expand our unique game icons and experiences for our fans in authentic, meaningful ways," said Brennan Townley, director of brand licensing at PopCap Games. "The partnerships we've announced today represent partnerships with some of the most highly regarded licensees in their respective categories."
Bioworld Merchandising will create clothing, bags and hats, Jazwares will make toys and electronic accessories, and Walls360 will create "wall graphics" for room decorations. Meanwhile Funko! will create Plants vs. Zombies vinyl figurines, MjC International will make sleepwear and boxers, and finally Trends International is developing calendars and posters.