Plague Inc dev: Game is "not a scientific model" for coronavirus outbreak
Ndemic Creations compelled to release statement as sales spike in China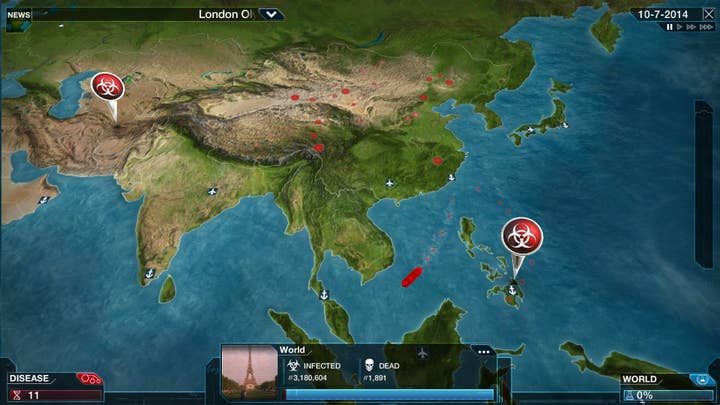 The studio behind Plague Inc has warned its players not to take the game's simulation of viral outbreaks as a resource in understanding the spread of the coronavirus.
Last week, the BBC reported the game had become the best-selling app in China -- eight years after its initial release -- as the number of people killed by the new strain of the virus continued to rise.
Ndemic Creations issued a statement, and later reshared via Twitter, emphasising that its game is merely a simulation.
"Whenever there is an outbreak of disease we see an increase in players, as people seek to find out more about how diseases spread and to understand the complexities of viral outbreaks," the developer wrote.
"We specifically designed the game to be realistic and informative, while not sensationalising serious real-world issues. This has been recognised by the CDC and other leading medical organisations around the world.
"However, please remember that Plague Inc is a game, not a scientific model and that the current coronavirus outbreak is a very real situation, which is impacting a huge number of people. We would always recommend that players get their information directly from local and global health authorities."
To aid with this, the studio shared a link to the World Health Organisation's page on the current coronavirus outbreak.
According to the BBC, the number of people in China killed by this disease has risen to 81, with almost 3,000 confirmed ill.