Pinewood Studios to get centre of excellence for video games
New initiative for screen-based industries will nurture young talent with practical experience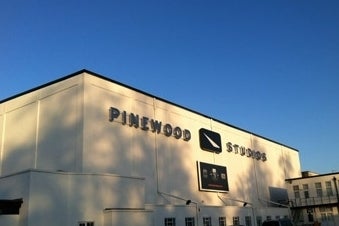 Pinewood Studios and Amersham & Wycombe College will establish a centre of excellence for screen-based industries, including film, animation, television and video games.
The centre will be based at Pinewood Studio, which houses around 200 independent media businesses. During their time at the centre, the students, who will largely be between 16 and 24 year's old, will be able to work on actual media projects for Pinewood's tennants.
"By basing the centre at Pinewood it will allow students to work with and learn from industry colleagues who are at the top of their game, working on award winning and international productions on a daily basis," said Andrew Smith, director of strategy and communication at Pinewood Studios, in a statement.
"We are especially pleased that this announcement comes as the government introduces its new system of tax relief for high end TV, animation and video games."
The centre's programmes will be designed with the recommendations of Ian Livingstone and Alex Hope's Next Gen report in mind. Livingstone said he was "delighted" by the news, adding that the centre would, "provide new routes of training for young people and help bring to fruition the priorities outlined in the Next Gen report."