Pillars of Eternity sells 500,000
Including Kickstarter backer rewards, Obsidian's latest RPG has sold half a million copies worldwide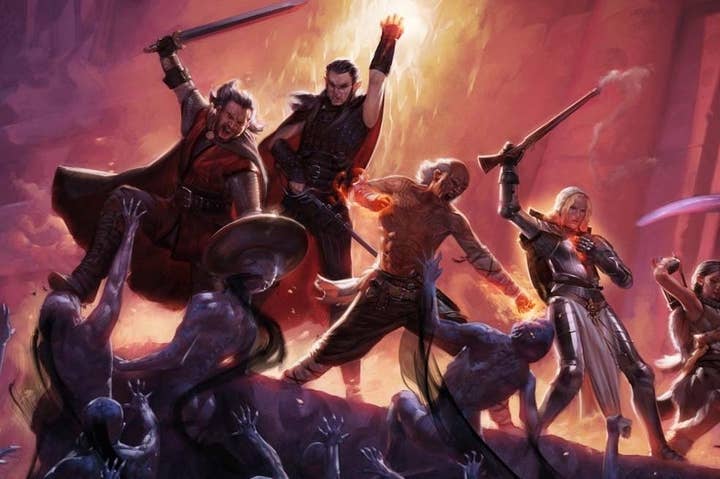 Obsidian Entertainment's Pillars of Eternity looks like it can support the studio's world-building ambitions. Obsidian and marketing/distribution partner Paradox Interactive today announced that the Kickstarted computer role-playing game has reached half a million copies sold worldwide.
That total includes copies of the game that were given to backers of the game's original 2012 Kickstarter campaign. Obsidian had been asking for $1.1 million to create the game, but wound up raising almost $4 million from nearly 74,000 backers. (Another $500,000 or so was raised through contributions made directly through Obsidian's website.)
"Every one of these milestones, from the completion of our crowdfunding campaign to the game's release and beyond, is a surreal moment when you consider where this journey began," said Obsidian CEO Feargus Urquhart. "Pillars of Eternity has been a life-changing experience for me, and for everyone involved in its creation."
Obsidian is far from done with Pillars of Eternity. The studio has already released the first half of a two-part expansion pack called The White March, and a Kickstarter campaign for a strategic card game has been successfully funded, with a launch planned for next year. On top of that, there are multiple eBooks in the works from writers who worked on the game itself.