Phantom Dust dev collapsed under Microsoft's demands - report
Sources say that Darkside Games struggled to stretch its modest budget to fit Microsoft's changing vision for the project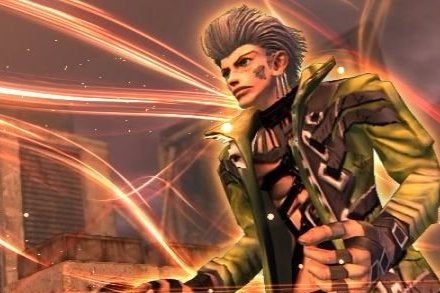 Sources from within Phantom Dust developer Darkside Game Studios have attributed the company's collapse to unreasonable demands made by Microsoft.
The reboot of Phantom Dust was announced as part of Microsoft's Xbox showcase at Gamescom last year. Little was known about the project at that time, and in very few details emerged in the months that followed. In February this year, Microsoft announced that it had severed professional ties with Darkside, amidst reports that the studio's entire staff has been laid off.
However, a new report from Kotaku - based on the testimony of five former Darkside employees - has exposed some important details about how that relationship deteriorated.
Phantom Dust was to be Darkside's first attempt at making its own game after years of contributing to other developers' projects. A deal for a multiplayer-only version of Phantom Dust - "along the lines of Hearthstone and League of Legends" - was struck, with the budget set at $5 million. Just one week later, Microsoft suggested a change of plan.
"They decided that fans were gonna want a single-player game,"one source said. "But they weren't going to change the budget or the timeframe."
In the months to follow, Microsoft moved the goalposts on "a nearly monthly basis," and generally in a direction that required more staff and more time. However, Darkside's insistence that the $5 million budget wouldn't be sufficient to meet those demands seemed to fall on deaf ears. The plan was to build a vertical slice of the game, and use it to make the case for extra development funds. By the end of 2014, the importance of that plan working was impossible to avoid: Darkside had 50 employees, all of whom were working on Phantom Dust, and no other contracts were being accepted.
According to sources, the vertical slice was finished in January this year, and Microsoft, "loved the way it turned out." The following month, Darkside's management flew out to Microsoft's Redmond campus to discuss raising the game's budget to between $7 million and $8 million. The result of that discussion is already a matter of public record.
When asked to comment on the report, Microsoft reissued the statement it released back in February, and the official line is that the reboot of Phantom Dust has not been cancelled.
The full story, over on Kotaku, is well worth your time.