Microsoft cuts ties to Phantom Dust dev Darkside
Remake is still in development, but rumours abound of mass redundancies at Darkside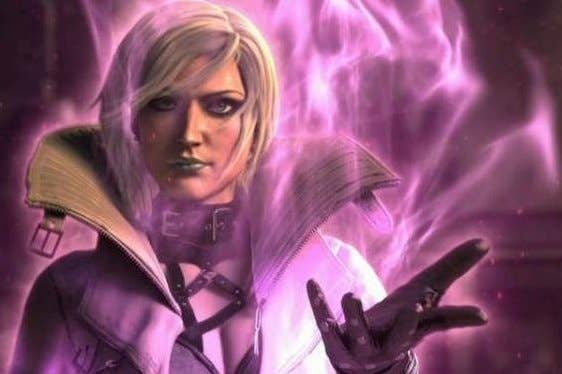 The security of the employees of Phantom Dust developer Darkside Game Studios is in doubt, after Microsoft decided to sever all professional ties to the studio.
Phantom Dust is a remake of an Xbox game from 2004, which was designed by Yukio Futatsugi, the creator of Panzer Dragoon. Darkside's project was unveiled at E3 last year as an exclusive title for the Xbox One, but whatever agreement existed between the studio and Microsoft has been terminated.
Here's the official line: "Microsoft partnered with Darkside Game Studios in the development of Phantom Dust, but our working relationship has now ended. We have great respect for their studio and their work in the industry.
"While we do not have anything new to share on Phantom Dust at this time, we can confirm that development of the title continues. We look forward to sharing more details on the game as we get closer to release."
Darkside, which is based in Florida, has contributed to the development of a host of major releases, including a couple of Xbox exclusives: Sunset Overdrive, Gears of War: Judgment, the Borderlands franchise, the Bioshock franchise; it's a solid track record, albeit entirely composed of contract work, and Phantom Dust was to be its first solo project.
However, the "respect" Microsoft has for that track record is now the subject of suspicion, with several sources from within Darkside claiming that the company has been forced to layoff its entire staff - around 50 people.
"The executives who saw it were impressed and as late as this morning gave our team every indication that the project was on solid ground," one of the sources said to Kotaku. "Yet we got the phone call today that someone up on high who in all likelihood wasn't even aware of the game in detail shut it down."
The notion that the alleged termination of Darkside's working relationship with Microsoft was sudden is reinforced by the studio's recruitment page, which advertised six open positions as recently as the start of January. Among the perks listed there, one stands out: "Working with major publishers."
Microsoft offered no comment on the situation at Darkside, but we are pursuing the studio's management for clarification.