Perfect World doubles profit in Q2
Publisher eyes growth through international business and Chinese Xbox One launch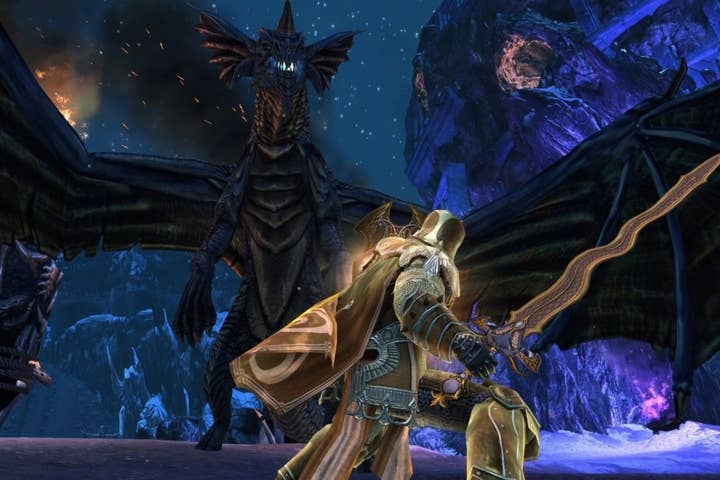 The Chinese online publisher Perfect World doubled its profits in the second calendar quarter after strong performance across its entire portfolio.
In the quarter ended June 30, 2014, Perfect World earned RMB928.4 million ($151 million), up from RMB700.1 million ($114 million) year-on-year.
Net profit for the period was RMB161.7 million ($26.3 million), a 100 per cent increase on the RMB80.7 million ($13 million) it earned in the same quarter last year. On a non-GAAP basis, profits for the quarter was RMB171.9 million ($28 million), up from RMB 97.8 million ($16 million).
Key contributors on the PC side were Swordsman Online and DOTA 2, and the company reported generally strong performance from its mobile portfolio. Looking ahead, Perfect is poised to enter the console market, with a number of launches planned for the Xbox One when it launches in China next month - not least Cryptic's Neverwinter, which is also scheduled for launch on PC in the region.
"We are also working on taking our games beyond the PC market," said CEO Mr. Robert Xiao in a statement. "As part of our efforts to build our console game pipeline, we have established a long-term partnership with Microsoft, through whose Xbox One platform we are looking forward to bringing several console games to players in China."
Perfect World also expects to find growth in its business outside of China. At present, its network of subsidiaries and license deals in regions across the globe bring in about 25 per cent of its total revenue, and the company plans to actively increase that with investments.
"As such, we've launched our PWIN program to actively seeking opportunities to invest in small to medium size game studios and R&D teams globally," said Xiao. "Through this program, we recently entered into a definitive agreement to invest RMB50 million as a limited partner in a game industry investment fund, which will primarily focus on investing in game development teams and early-stage companies in game-related businesses in China.
"The Fund will be managed by senior members from both a well-known private equity firm in China and Unity China, we believe whose valuable and abundant industry resources will provide us with great access to more investment opportunities in outstanding R&D teams and companies with high potential in the future."