Paypal freezes 50% of Yatagarasu Attack on Cataclysm! funds
UPDATE: Paypal says the issue has been resolved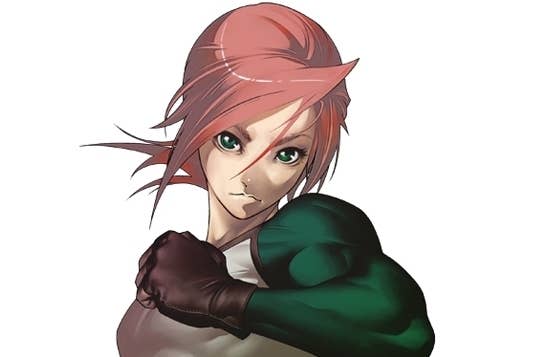 Update
According to a Paypal spokesperson this morning the issue with Nyu Media has been resolved, and the payment provider is working on improving its practices when it comes to crowd-funding.
We want to reiterate that supporting these campaigns is an exciting new part of our business. We are working closely with industry-leaders like IndieGoGo and adapting our processes and policies to better serve the innovative companies that are relying on PayPal and crowd funding campaigns to grow their businesses.
We never want to get in the way of innovation, but as a global payments company we must ensure the payments flowing through our system around the world are in compliance with laws and regulations. We understand that the way in which we are complying to these rules can be frustrating in some cases and we've made significant changes in North America to adapt to the unique needs of crowd funding campaigns. We are currently working to roll these improvements out around the world.
Original story
The developer of Yatagarasu Attack on Cataclysm! is currently battling Paypal after it refused to release 50 per cent of its Indiegogo funds.
"The email from PayPal advises us that they have 'reserved' the funding and will release 'up to 50% of the funds' before Yatagarasu AoC is released and the rest only after they have verified copies of paid invoices," reported Nyu Media founder Seon King.
"What's more, they provide no option to discuss, stating we should 'contact us closer to the release date beginning of next year' to arrange release of the funds."
The successful Indiegogo campaign closed on August 11 with $118,243 raised. 3585 people backed the 2D fighting game, but King warned that Paypal's behaviour could potentially derail development of the project.
Nyu Media is still hoping to make contact with Paypal's customer service team in order to resolve the problem, and has asked its backers to contact Paypal to bring the problem to attention. If this does not work, it will consider refunding the Paypal donations and finding funding from alternative sources.
"To add insult to injury, not only do Nyu Media and the Yatagarasu developer team have rock solid track records, but we've already provided PayPal with documents providing the bona fides of Nyu Media, the developer, and the campaign."
This, noted King, is not the first time that Paypal has caused strife for indie developers. In April Skullgirls developer Lab Zero Games was unable to pay staff after Paypal froze the account holding its Indiegogo funds over fears fans could potentially demands refunds from Paypal if they weren't happy with the final game.
Goldhawk Interactive also faced problems in 2011 when it used Paypal for pre-orders of its debut title Xenonauts.