Packaged games expected to further harm EA's bottom line
Sales of Dead Space 3, Crysis 3, Fuse and more to hit publisher hard for 2013 financial year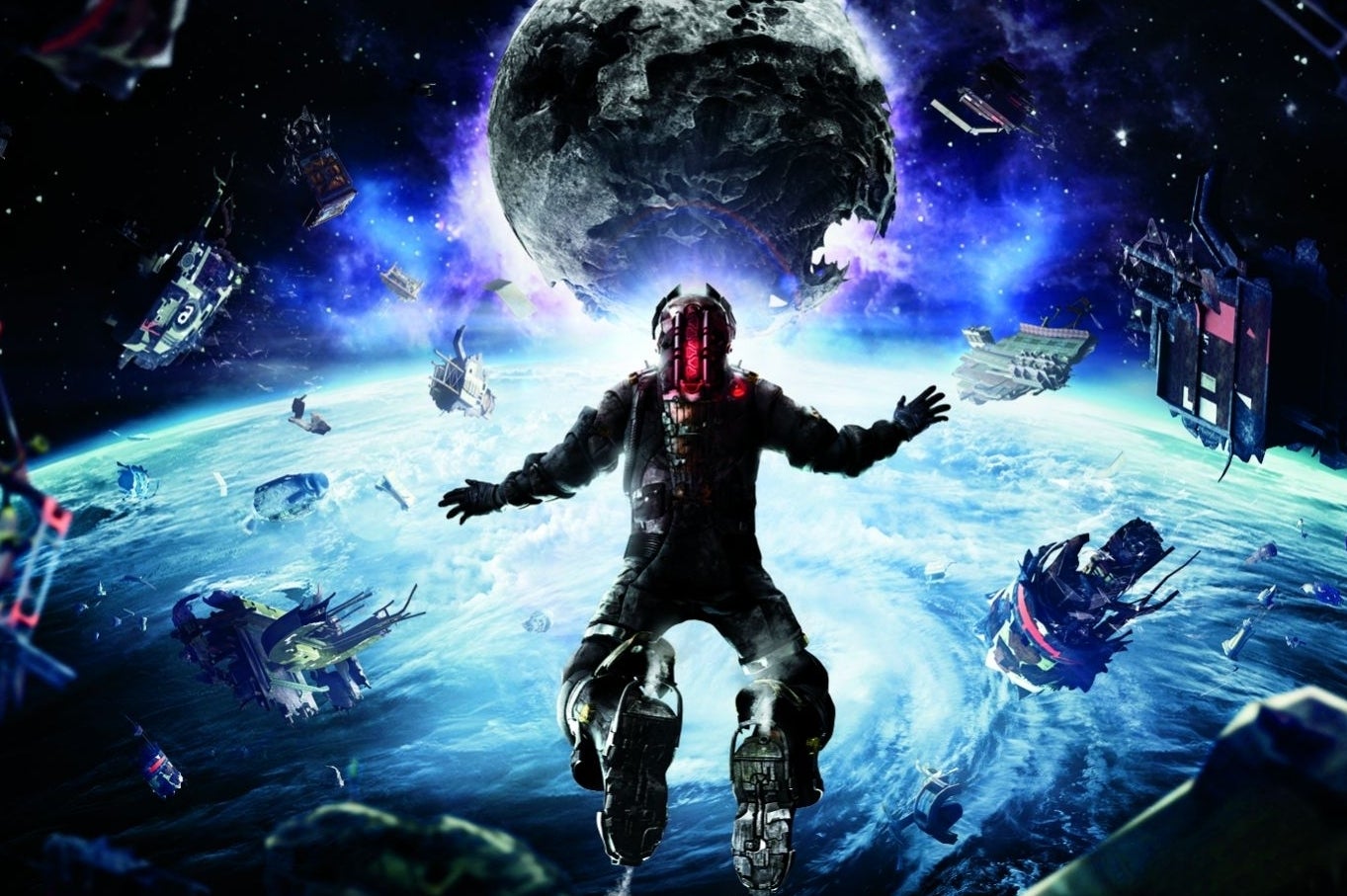 With Electronic Arts falling out of the NASDAQ 100, analysts have begun to estimate significant reduction in its 2013 financial performance, ending March next year.
Although Cowen & Company expects EA shares can outperform the market by 20 per cent in the 2014 financial year boosted by a new console cycle and the next title in the Battlefield franchise, near term performance will be hampered by the publisher's packaged goods business, it said.
Consensus puts EA's 2013 financial year earnings per share at $1.04, the company itself expects $1.00 - $1,15, but Cowen & Company is bracing for $0.82.
While FIFA 13 and Madden NFL 13 have been strong for EA so far this year, titles such as Medal of Honor: Warfighter, Need for Speed: Most Wanted and NHL 13 have all underperformed at retail. And its boxed games portfolio for the rest of the 2013 financial year also raises a lot of questions, according to analyst Doug Creutz.
"The company's Q4 FY13 line-up faces a murderer's row of competition from the deepest industry AAA release slate we can remember outside of the holiday window," he wrote in a note to investors.
"In general, we note that the Q1 calendar 2013 industry release slate calendar is very crowded, with other scheduled releases including titles from the Gears of War, God of War, Bioshock, Metal Gear Solid, Devil May Cry, and Tomb Raider franchises.
"We think EA's Q4 FY13 slate may have a tough time competing for attention, particularly with gamers also likely anticipating the release of Grand Theft Auto V in Q2. Other than Dead Space 3, interest in EA's titles as measured by current Amazon sales rankings appears to be lagging well behind the competition."
Cowen & Company offered sales estimates and commentary on all Electronic Arts' boxed titles due before the end of the financial year.
Dead Space 3
US sales estimate: 1.05 million
"Of all the titles in EA's Q4 FY13 slate, we believe this is the only one that has a reasonable possibility of meaningful upside to our estimate, due to the title's relatively strong current ranking on Amazon, and due to its release timing that gives it a window before the deluge of AAA titles in March. Both of the first two iterations of the franchise were well-reviewed, and we believe gamer goodwill for the franchise remains high."
Crysis 3
US sales estimate: 950,000 (including boxed PC sales)
"Although the first two iterations of the franchise were well-reviewed, we think Crysis 3 will do well to match its predecessor's performance. Its Amazon ranking is well below that of many other spring launches, and with a likely late February launch, it will not have a lot of time before competing March releases hit retail."
Army of Two: The Devil's Cartel
US sales estimate: 500,000
"If anything, we think our 500K estimate could be aggressive. Frankly, we think EA might have been better off rebranding the game under a different franchise name; while launching 'new' IP is tough, we think it is even harder to reverse sales trends for a franchise that has previously suffered from poor title quality."
Fuse
US sales estimate: 500,000
"The new IP is currently ranked dead last among the major AAA releases on Amazon (and well below the second to last title, Army of Two: TDC). The game faces a difficult release window in March, and if anything, we think our 500K unit estimate could be aggressive."
Sim City
US sales estimate: 500,000 (excluding digital sales)
"The shift to digital makes anticipating retail performance difficult; however, we note that in the last two years, only four PC titles have been released that have exceeded 500K in US retail unit sales, and all were hardcore role-playing games."
Unknown title (expected to be Tiger Woods PGA Tour 14)
US sales estimate: 600,000
"We note that the franchise's sales have generally been trending down for years and we do not expect that to reverse materially this year. In the event that some other title fills this slot, given the lack of marketing to date, we doubt that there would be any upside against our current estimate predicated on a Tiger launch."
EA recorded digital revenues of $314 million for the second quarter of the 2013 financial year.
Breaking out digital revenue estimates of $1.01 billion for the second half of the 2013 financial year, Cowen & Company expects MMO revenues to drop 14 per cent, while Origin sales are estimated to be up 7 per cent. PC Social and Free To Play sales are expected to increase 12 per cent driven by Sim City Social.
EA does have a tail wind, with around $100 million expected from DLC sales of Battlefield 3 in the final quarter of the year, according to the analyst. As a result digital console and PC DLC sales are expected to be up 23 per cent and mobile gaming sales up 25 per cent.
While the end of the financial year looks to be a burden on EA, on the upside Cowen & Company noted that international sales, particularly of FIFA 13, are tracking ahead of last year, although a lack of data makes estimates difficult. EA may also reveal better digital revenues that could "bail out" the packaged goods business, it said, and there's a slim possibility that Dead Space 3 sales will break out.