Owen Mahoney becomes new Nexon CEO as revenues rise 43%
Appointment of western executive could mark shift in market focus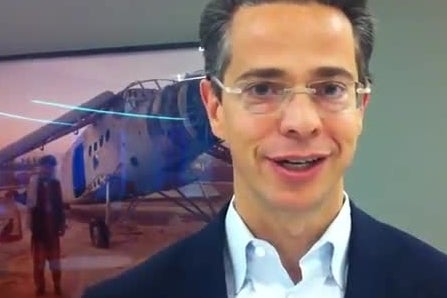 Nexon has announced Owen Mahoney as its new CEO, a promotion from his previous position as the company's chief financial officer. Prior to that, Mahoney was VP of corporate development at EA.
In the company's fourth quarter and full FY2013 results, released alongside the announcement, Nexon recorded a rise in quarterly revenues but a dip in operating income largely attributed to losses associated with the subsidiary NDOORS Corporation: a "recorded impairment loss of ¥9.5 billion". Full year revenues were up 43 per cent, year-on-year, net income for the year rose by seven per cent.
Mahoney will take over from outgoing CEO Seungwoo Choi, will go on to become honorary chairman. Choi's reign has seen the company develop hugely, rapidly growing revenue and profits and overseeing a successful IPO on the TSE.
"I am proud of the company we have built and honored to have led such a talented team of over 4,500 employees around the world," said Choi. "Together, we have expanded our portfolio of titles to offer nearly 60 online games in more than 100 countries and have strong momentum for continued success."
"Owen is a talented leader with an established track record and - importantly - a deep understanding of the Nexon team and culture. I look forward to continuing to work with the management team and Board of Directors to capture the market opportunity ahead."
That market opportunity may be a turning of Nexon's eye towards the west. For FY 2013, 34 per cent of Nexon's income came from Korea, 35 per cent from China and 24 per cent from Japan, with North America making up just three per cent and the rest of the world the final four. Mahoney has previously been instrumental in the forging of closer partnerships with Western companies to publish IP in Asia, notably Zynga and EA. Whether he plans to reverse that arrangement and bring Chinese IP to western publisher should become clear in the coming quarters.