Overwatch 2 helps Activision Blizzard rake in record Q4 bookings
Blizzard buoyed by free-to-play sequel as Call of Duty surpasses last year's Vanguard-led numbers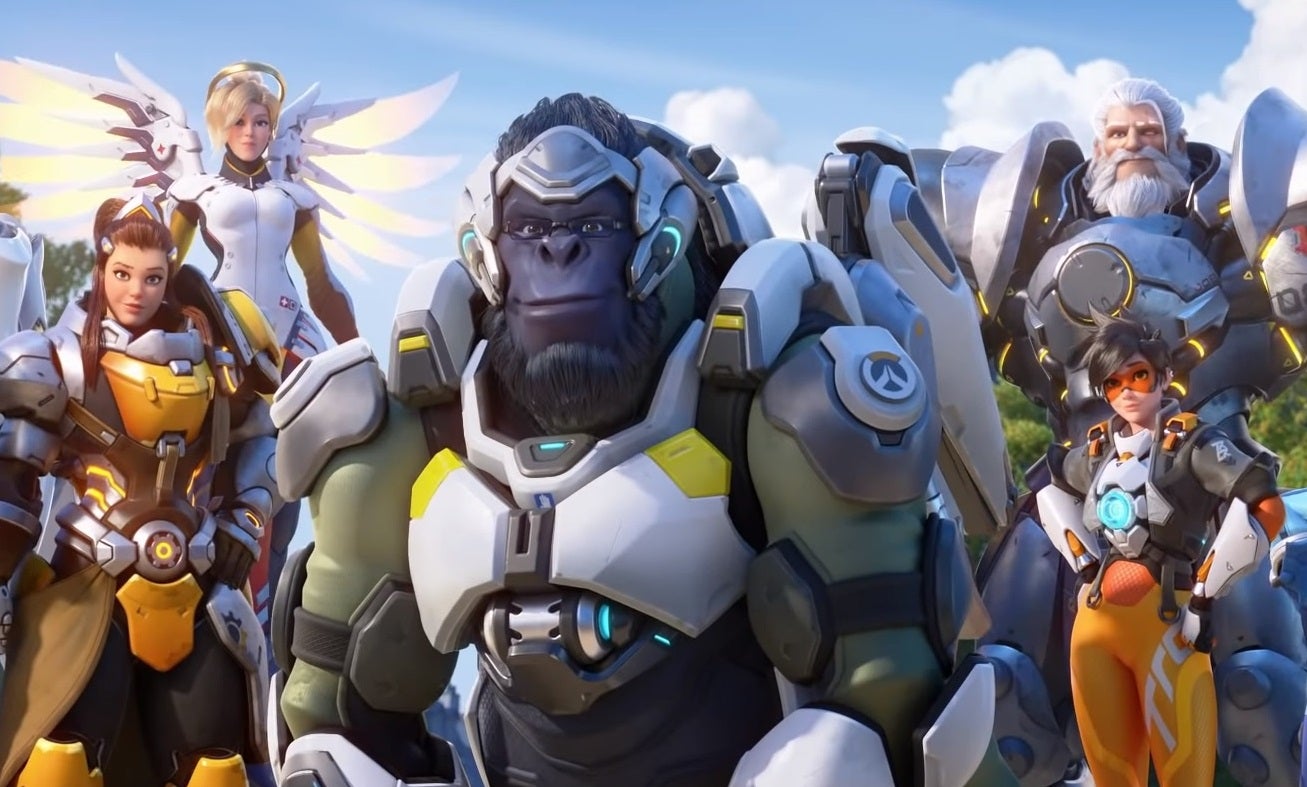 Sign up for the GI Daily here to get the biggest news straight to your inbox
Activision Blizzard's earnings report for the three months ending December 31 – and the financial year as a whole – see the company coming in strong overall, thanks to the launch of Overwatch 2 and the continued success of Call of Duty: Modern Warfare 2.
It does, however, seem to not be making any layoffs, which bucks the current trend in tech and games.
Activision Blizzard Q4 numbers - three months ending December 31, 2022
Revenue: $2.3 billion (up 7.9% year-over-year)
Bookings: $3.57 billion (up 43.4%)
Net income: $403 million (down 28.5%)
Monthly active users: 389 million (up 4.85%)
Activision Blizzard full-year numbers - 12 months ending December 31, 2022
Revenue: $7.5 billion (down 14.5%)
Bookings: $8.51 billion (up 1.9%)
Net income: $1.5 billion (down 43.9%)
Activision
First up, the Activision division. Last year's Call of Duty: Modern Warfare 2 seems to be doing the numbers for Activision. Both operating income and net revenue for the division were up – by 63.4% and 59.9% respectively – driven by the shooter behemoth.
Part of Modern Warfare 2's success can be chalked up to the game coming to Valve's Steam platform after several years appearing only on Blizzard's Battle.net on PC. Last year was also a down one for the franchise as the World War 2-set Call of Duty: Vanguard lagged compared to the more established Modern Warfare and Black Ops sub-series.
Activision also reckons that the DMZ game mode has been a strong contributor to engagement with the title. Indeed, Activision has reported 111 million monthly active users for the three months ending December 31, an increase of 3.7% year-on-year and a 14.4% increase on the previous financial quarter.
PC and console aren't the only platforms adding to Activision's fortunes; Call of Duty Mobile saw record net bookings after a double-digit growth year-on-year.
Blizzard
The launch of Overwatch 2, as well as continued strength from the World of Warcraft and the Diablo franchises saw multiple key metrics for Blizzard almost double for the quarter ending December 31.
Monthly users are up 87.5% year-on-year, hitting 45 million for the quarter ending December 31. That's also a 45% rise on the previous three months, something that Activision Blizzard pegs on the launch of free-to-play title Overwatch 2 in October 2022.
People aren't just playing the game either; this has translated into spending, too. Blizzard saw its Q4 revenue increase 89.5% year-on-year to hit $794 million, while operating income rose 93%.
World of Warcraft also saw increases in engagement and bookings for Q4 thanks to the November release of the Dragonflight expansion and September's Wrath of Lich King expansion for the Classic edition of the MMO. The company does admit that the former has not surpassed World of Warcraft's previous expansion.
Diablo Immortal is also noted as having contributed to Blizzard's strong quarter, with "player investment trends" stable.
The company has affirmed that it is looking for "alternative ways" to provide content for its Chinese audience in the wake of its deal with local publisher NetEase expiring last month.
King
Finally, the mobile-centric King. The division saw Q4 revenue of $727 million, a 6% increase, though operating income dropped 19.5% to $310 million. In-game bookings rose 9%.
This is likely the result of anniversary celebrations for King's flagship title, Candy Crush Saga, which turned ten years old in November 2022. The company says that this saw a 20% increase in in-game net bookings for the game year-on-year.
Due to its pending acquisition by Microsoft, Activision Blizzard did not have a call with investors.