Report: Ouya for sale
"We believe we've built something real and valuable" says CEO in leaked memo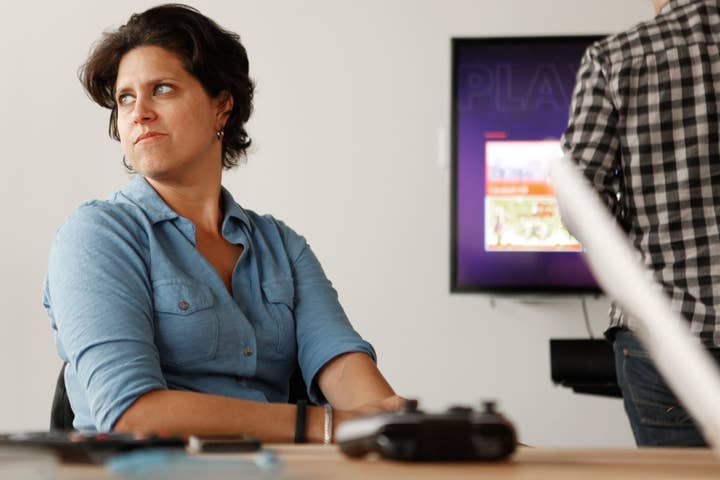 Microconsole company Ouya is up for sale after failing to restructure its debt, according to an email sent out by its CEO Julie Uhrman.
Fortune saw the memo, in which Uhrman suggested the process would be quick and the company was "looking for expressions of interest by the end of this month."
Investment bank Mesa Global is reported to be managing the sale.
"Our focus now is trying to recover as much investor capital as possible," said Uhrman in the memo.
"We believe we've built something real and valuable. I continue to read the tweets and emails of our fans who play OUYA every day, and our catalog is now over 1,000 apps and 40,000 developers. We have the largest library of Android content for the TV (still more than Amazon) - hells ya!"
GamesIndustry.biz has contacted Ouya directly for confirmation.
Ouya was launched on Kickstarter in July 2012, and 63,416 backers pledged $8,596,474. In 2013 it raised $15 million from Kleiner Perkins, Mayfield Fund, Occam Partners, Shasta Ventures and NVIDIA.
Earlier this year Chinese internet company Alibaba invested $10 million in Ouya with plans to incorporate Ouya's software and library of more than 1,000 games into Alibaba's set-top box.