Ouya gets $10m investment from Alibaba - Report
Wall Street Journal indicates that the internet firm may be making a larger play to get games hardware into Chinese homes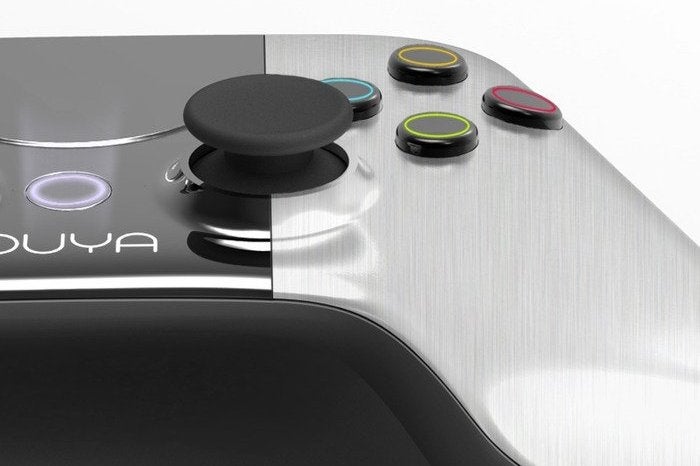 Ouya hasn't been the breakout success following its huge Kickstarter that some thought it could be, but the microconsole could have an opportunity to make a dent in the burgeoning console market in China. Today, the Wall Street Journal revealed that Chinese internet company Alibaba has invested $10 million in Ouya and the two companies have discussed a plan to incorporate Ouya's software and library of more than 1,000 games into Alibaba's set-top box, according to "people familiar with the matter."
Alibaba has been investing heavily in several technology companies recently. It poured $215 million in mobile-messaging startup Tango last year, and also made investments in app search-engine Quixey and two-day shipping provider ShopRunner. And from the gaming side, Alibaba also bought a 10 percent stake in mobile game publisher Kabam for $120 million, with the intent to distribute games through Alibaba mobile apps in China. With the ban on consoles lifted in China now, it's clear that Alibaba sees another big opportunity ahead.
For Ouya, it wouldn't be the company's first foray into China. Ouya landed a deal last year to provide games to TV-streaming devices made by Xiaomi. Ouya has been working with its developers to translate their titles and help make them more appealing for a Chinese audience.
Since it became clear that microconsoles weren't about to take over the US games market, Ouya decided to allow other companies to utilize the Ouya Discover store platform on their own devices. It's easy to see how this functionality could be leveraged by Alibaba on its own set-top boxes.
"Sometimes a new market, like China for game consoles, can leapfrog an established one," Ouya chief executive Julie Uhrman told GamesBeat. "China's advantage is that it lacks the baggage of the US console market."