M.O.J.O. gets a price cut, Ouya compatibility
Mad Catz microconsole drops to $200, first device added to "Ouya Everywhere" initiative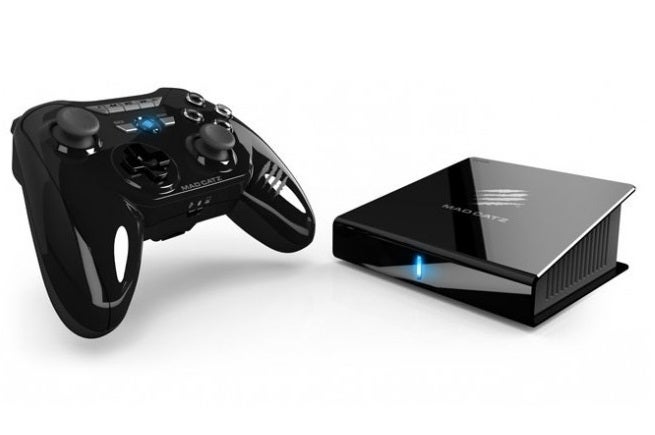 Mad Catz today cut the price of its M.O.J.O. microconsole from $250 to $200, and promised a bit of added functionality in the near future. The company said it has reached a content agreement with rival microconsole maker Ouya to make M.O.J.O. fully compatible with Ouya content later this spring.
The agreement is the first in the Ouya Everywhere initiative, unveiled earlier this week. That program aims to embed the Ouya platform into other companies' hardware. In unveiling the initiative, Ouya CEO Julie Uhrman said that had been the plan for the system all along, but the software had only recently become strong enough for them to launch Ouya Everywhere.
"This agreement with Ouya encapsulates our vision of an open software platform powered by M.O.J.O.'s high-performance hardware, and supported by the entire ecosystem of GameSmart gaming accessories," Mad Catz president and CEO Darren Richardson said. "We believe today's announcements will widen the appeal of M.O.J.O. introducing it to a greater number of passionate gamers."
Uhrman echoed the sentiment, saying, "Today's announcement signifies the inception of a truly open platform where independent developers can bring their creations to the platforms where gamers actually play: everywhere."