OpenFeint founder raises $8.2m for MOBA title
Hammer & Chisel's Fates Forever backed by Riot Games investor Mitch Lasky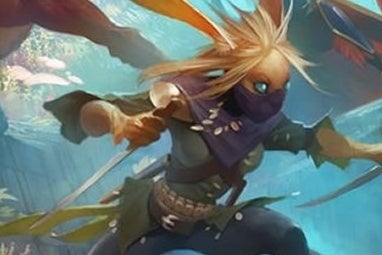 The founder of OpenFeint, the social platform for mobile games, has raised $8.22 million to develop his own MOBA title Fates Forever.
"As I was building OpenFeint I would often look around and wonder why there weren't any fantastic core games to play on my iPad like World of Warcraft or Magic the Gathering," said Citron, who launched Hammer & Chisel in July 2012.
"Millions of gamers are going to grow up in a world where their first Personal Computer is a tablet, not a desktop PC. It seems like a no-brainer that these gamers will want to sit down and play a 45-minute session of a game like League or Dota 2."
The funding round was headed up by Riot Games investor Mitch Lasky, and he'll also join Hammer & Chisel's board of directors alongside Peter Relan, the founder and CEO of YouWeb.
Studio 9+, Accel Partners, IDG Capital Partners, GC Capital Partners, Time Warner and a number of angel investors also contributed to the $8.2 million total.
OpenFeint was acquired by GREE for $104 million in 2011. It shut down the service last December, cutting 25 staff from its US office in the process.