OnLive shutting down, Sony snaps up patents
Service will end on April 30, latest subscriptions to be refunded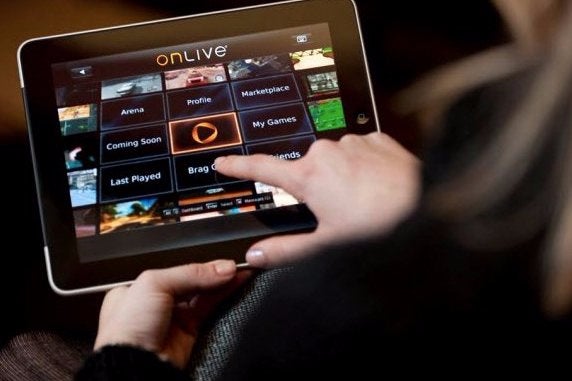 Cloud gaming company OnLive has confirmed that it's terminating its service on April 30 and will shut down. It has sold around 140 cloud gaming patents to Sony Computer Entertainment.
"These strategic purchases open up great opportunities for our gamers, and gives Sony a formidable patent portfolio in cloud gaming," said Philip Rosenberg, VP, Global Business Development of SCE and SVP Business Development and Publisher Relations of Sony Computer Entertainment America.
"It is yet another proof point that demonstrates our commitment to changing the way gamers experience the world of PlayStation."
Sony Computer Entertainment made headlines in July 2012 when it acquired OnLive's rival, Gaikai, for $380 million.
The terms of the deal with OnLive were not disclosed.
But what does this mean for OnLive's users?
"Users will continue to have access to OnLive's services until April 30, 2015, including the OnLive Game Service, OnLive Desktop, and SL Go (Second Life)," OnLive said in a statement.
"After today's date, no further subscription renewals will be charged for any of these services. Users whose subscriptions renewed on or after March 28 will be refunded. Following the termination of the company's services and related products, OnLive will engage in an orderly wind-down of the company and cease operations."
The company has also provided a short FAQ for users, one that confirms that PlayPass games purchased through the service will no longer be available to consumers after April 30.
OnLive has had a tumultuous time in the cloud gaming market. The service was first revealed in March 2009 with big promises, publisher support and WebTV founder Steve Perlman and former Eidos CEO Mike McGarvey at the helm.
In August 2012 reports came through that the company had fired all employees but intended to continue. OnLive later issued the following statement:
"We can now confirm that the assets of OnLive, Inc. have been acquired into a newly-formed company and is backed by substantial funding, and which will continue to operate the OnLive Game and Desktop services, as well as support all of OnLive's apps and devices, as well as game, productivity and enterprise partnerships. The new company is hiring a large percentage of OnLive, Inc.'s staff across all departments and plans to continue to hire substantially more people, including additional OnLive employees. All previously announced products and services, including those in the works, will continue and there is no expected interruption of any OnLive services."
The substantial funding came from the new owner, Lauder Partners, and was sorely needed as the company had a reported $30 and $40 million before its closure and rebirth. It relaunched in March 2014 with a new business model, one that clearly failed to find traction in today's market.