OnLive service built into Vizio's Google TV Box
Vizio has announced new streaming hardware with OnLive along for the ride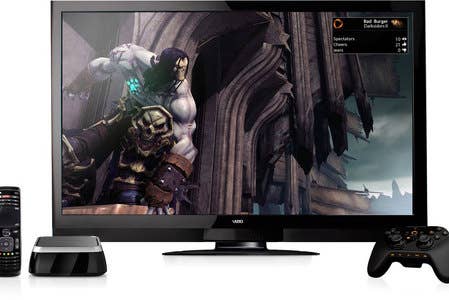 Vizio has announced the Co-Star, a Google TV-powered set top box for $99. The Co-Star contains normal Google TV functionality, with additional built-in apps including Netflix, Amazon Instant Video, and OnLive's streaming game service.
"Our focus to deliver the best consumer experience continues with today's announcement of the Co-Star, which delivers a superior smart TV interface that anyone can add to their existing HDTV," said Vizio chief technology officer Matt McRae. "We combined the powerful features of Google TV with an intuitive and easy to use interface, giving users the power to enjoy an entire world of entertainment."
The Co-Star comes with a universal Bluetooth remote, and OnLive's controllers can be paired to the system via Bluetooth. The system also has 802.11n Wi-Fi and an integrated USB port to attach other peripherals.
The Vizio Co-Star will be available for pre-orders next month on Vizio's official website. No official release date was given.