Green Man Gaming to sell OnLive subscriptions
Online retailer first reseller to offer access to cloud service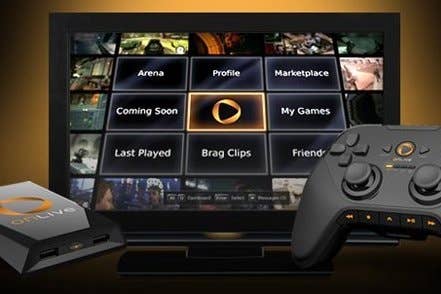 Green Man Gaming will be the first retailer to offer OnLive Game Service subscriptions as well as a three-day free trial to the cloud gaming service.
"We've been tremendously impressed by how Green Man Gaming works for its community, continuously shaping their offerings to a seemingly individual level," said OnLive VP of product marketing Rick Sanchez.
"We see a great fit for OnLive with Green Man Gaming's audience, which is why we've created a special free trial that will enable them to check OnLive out for themselves with no commitment, while trying out some of the all-time classic games they may have missed, as well as playing their latest games on different devices or when they're away from their gaming rig."
Gamers can also exchange their Green Man Gaming rewards for OnLive services.
"Our core mission is to always go beyond a sale," said Green Man Gaming's Paul Sulyok.
"Offering our customers the ability to now play their games wherever they like on multiple platforms, as well as welcoming a new audience to Green Man Gaming thanks to OnLive's subscription services makes this not just a very exciting partnership, but makes it a great time to be a gamer."