New OnLive owner is Lauder Partners
Half of staff offered new jobs, no stock for Perlman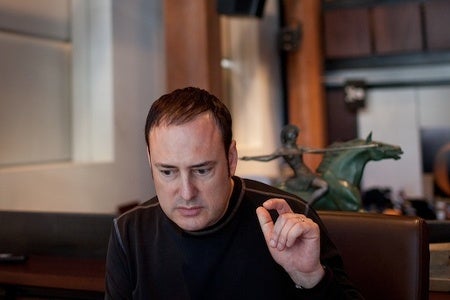 OnLive has been acquired by Lauder Partners, a company that invested in the cloud gaming service back in 2009.

The value of the deal is still undisclosed, but a statement from the new company, which will still be called OnLive, addressed some of the major issues, including the fate of its employees.

"Almost half of OnLive's staff were offered employment at their current salaries in the new company immediately upon the transfer, and the non-hired staff will be given offers to do consulting in return for options in the new company. Upon closing additional funding, the company plans to hire more staff, both former OnLive employees as well as new employees."

It was Friday when the cloud gaming service had laid off its entire staff, and this latest statement confirms that all assets have transferred to the new company.

The communication revealed Steve Perlman, founder, president and CEO of the OnLive service, will receive no compensation or stock in the deal.

"Like all shareholders, neither Steve nor any of his companies received any stock in the new company or compensation in this transaction at all. Steve is receiving no compensation whatsoever and most execs are receiving reduced compensation to allow the company to hire as many employees as possible within the current budget.

The statement also promised that current users' purchases would "remain intact and available."

Lauder Partners was founded by Gary Lauder, and "it primarily invests the capital of Gary Lauder and family members." It invests in funds and companies in the tech sector, and has a huge portfolio that includes everything from gold ore refining to mobile market research firms

.

A report from Joystiq suggested that the number of users could be as low as 1,600.

"There's no way to exactly estimate how many servers we'd need," Perlman told employees in the company meeting that would also bring news of their job losses.

"So we literally bought thousands of them, and all the equipment and networks to go with it. If you've got 8,000 servers and 1,600 users, how could we ever get to cash flow positive, right?"

He also referred to OnLive partners new owners, Lauder Partners, and its founder calling him "an extraordinary guy," and a "very accomplished and well known venture capitalist" and "very wealthy."

"I'm the one that brought you here," Perlman told staff.

"I'm the one that ultimately made decisions. And I'm the one that ultimately takes responsibility. So I am sorry, and it didn't end up exactly as we'd hoped."