OnLive and Marvell power Google TV cloud gaming
Marvell's ARMADA 1500 chipset will bring cloud gaming to Google TV users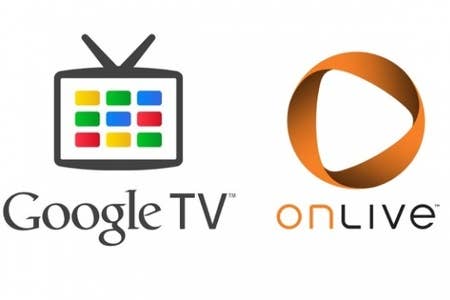 OnLive and integrated silicon solutions firm Marvell (not to be confused with comics company Marvel) today announced a partnership to bring the OnLive cloud gaming platform to Google TV devices. OnLive will specifically leverage Marvell's ARMADA 1500 chipset to power the Google TV gaming capability.
The companies claim that the ARMADA is "the ideal processor to power tomorrow's 'smart' entertainment center" as it "integrates award-winning Qdeo video processing technology with support for 3DTV that provides consistently high-quality, full HD video despite the source and enables compelling, interactive user interfaces."
"I believe this is a major breakthrough that demonstrates Google TV's progress in addressing the interactive big screen for any type of live content. We are thrilled to collaborate with OnLive in transforming any TV with gaming capabilities," said Weili Dai, Co-Founder of Marvell. "Together with our customers and partners across the ecosystem, Marvell is leading and driving a new era of the digital lifestyle by seamlessly delivering all the interactive content to any screen and devices with better performance, affordability and versatility for the mass markets."
"OnLive's focus is to make the highest quality gaming accessible to everyone, anywhere and anytime they want it. With Marvell under the hood, we are able to deliver the highest-quality, on-demand gaming experience on groundbreaking devices and systems like Google TV," said Steve Perlman, OnLive Founder and CEO. "The ARMADA 1500 is an impressively high-performance, low-power SoC that accommodates OnLive's highly advanced technology and delivers a mind-blowing gaming experience."