Oculus signed Facebook deal in just 3 days
Oculus CEO describes interest from Mark Zuckerberg even at an early stage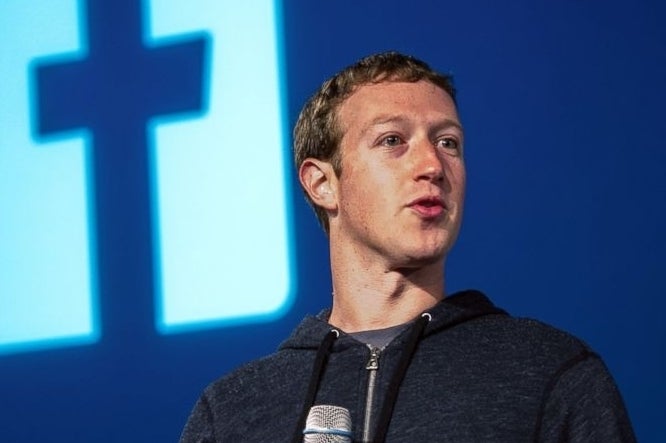 It's the deal that everyone in the tech world is talking about, and apparently it was negotiated at a lightning pace. Facebook's acquisition of Oculus VR was completed in only three days, according to Oculus CEO Brendan Iribe.
"We got the deal done with Facebook in three days. That's how accelerated it was. We locked ourselves up in the Facebook HQ and did the deal," Iribe revealed to VentureBeat. "I have been through a few of these deals now and they usually take months. This was done in three days. That's incredible. That's their commitment to moving fast. We are moving fast and getting together to make the next computing platform."
Even early on in the company's life, Facebook showed an interest in working with Oculus, Iribe said. Facebook boss Mark Zuckerberg wanted to help Oculus succeed from the get go.
"At one point, we were introduced to Mark Zuckerberg. He was really interested in what we were doing. He was fascinated like other people in the geek community, or gaming community. He was really excited about how we were making this thing work," Iribe said. "He wanted me to show him the demo at Facebook. I told him there was a better demo down here in Irvine. He was able to hop on a flight down. He met the team. He saw the latest demos. We talked about the vision. The whole thing was about getting more comfortable with each other and the vision and becoming friends. He and I got to be really good friends, and Palmer met him, too. And then he asked, 'How can I help? How can Facebook help you?'...
"We described our roadmap. Then [Zuckerberg] said, 'What if we partner with you? You stay the same. Stay who you are. You expand that vision and focus on other things also. Gaming is core. But how can we help and invest significantly into the platform, the hardware, and bring down the cost of it. We could make it more optimized, do custom silicon, make this even better. What if we also invest in the parts so you can sell the virtual reality platform at cost?' It would use the best components and build a superior technology platform. Then let's sell it at cost."
Elsewhere in the interview, Oculus founder Palmer Luckey stepped in to address the negativity around Facebook and reactions from developers, like Notch. Luckey remarked that he's seen way more positive comments than negative ones from the development community.
"Facebook and Oculus are not an obvious fit, unlike WhatsApp or Instagram. You can see how they fit together. If I were to read the headline, I would be confused about why it would be a good thing. We've already said quite a bit. We're going to have more good news about what we will be able to do now. We are working with Facebook, and we can't announce it yet. Every developer we are working with has had a very positive reaction. My inbox is flooded by email. A huge number of developers. Some people are upset. But the vast majority who are actually software developers see why this is a good thing. Notch is an exception to the rule. After he sees everything we are able to do, I hope he will change his mind," Luckey said.
For more on the huge Oculus deal, check out our staff roundtable and our discussion with industry analysts.