Oculus: PlayStation VR addresses "a separate market"
"They're bringing virtual reality to a different group of people who I don't think were ever really a part of our market anyway"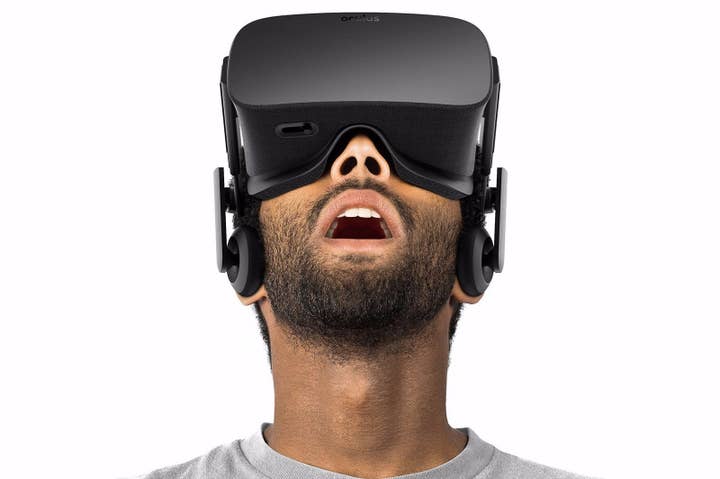 Oculus VR's Palmer Luckey believes that the company's Rift headset addresses "a separate market" to what is perceived as a direct rival: Sony's PlayStation VR.
Speaking to the International Business Times, Luckey offered two explanations that contribute to his position. The first is the most obvious: the existence of around 35 million people who own a PlayStation 4.
"There's not many people who already own a PS4 who don't own a gaming PC who are going to go out and make that roughly $1,500 all-in investment in the Rift," he said. "It really is a separate market. They're bringing virtual reality to a different group of people who I don't think were ever really a part of our market anyway."
It's an intriguing statement, because it could be argued that anyone interested in VR should be considered part of the Rift's addressable market. Instead, Luckey seems to delineate the market based on who might perceive the Oculus Rift as worth buying, rather than their enthusiasm for the technology in general.
The second is rooted in what Luckey sees as a qualitative difference between what the two headsets offer. Later in the interview he said, "It's also worth noting that their headset isn't quite as high-end as ours - it's still, I think, a good headset - and the PlayStation 4 is not nearly as powerful as our recommended spec for a PC." So the Rift is a better headset offering a better VR experience, but not to an extent that will justify the price to most people who don't already own a suitable PC, and a very small proportion of those who do own a PlayStation 4.
Despite this, Oculus was insistent on maintaining the Rift's high quality, even though it meant launching at a price of almost $600. According to Luckey, it was a matter of accepting that its goals did not line up with the largest possible audience for a consumer VR device.
"Lowering the price of the Rift by reducing the quality could've been done - $500 or $400 - but it would've reduced the all-in investment for the average person from $1,500 to $1,300 maybe," he said. "It's not a huge change, and that wouldn't have been enough to make the target market leap from enthusiast gamers to mainstream just yet."
The question, then, is whether Sony is in a position to become the most mainstream of the non-mobile VR headsets. With such a large installed-base for the PS4 a competitive price for the 'not quite as high-end' PlayStation VR could be powerful, and the PS4's current $350 price-point opens up the possibility of attractive bundle offers - potentially not a great deal more than the price of the Oculus Rift alone.
Oculus Rift starts shipping in March. PlayStation VR does not have a fixed release date.