Oculus hires Supergiant's senior programmer
Chris Jurney says he wants to "help make VR awesome"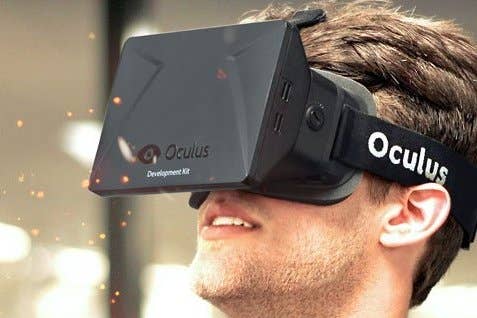 Oculus VR, backed by Facebook's resources, has been making more and more hires to beef up its team as it prepares to bring the Rift headset to the market. It was only a week ago that Oculus brought Jason Rubin on board to serve as head of worldwide studios, and now the firm has added former Supergiant Games senior programmer Chris Jurney to its team.
"I'm joining @Oculus at the end of the month to help make VR awesome," Jurney said in a Tweet.
"I've always wanted to work in VR," Jurney told Polygon. "Part of the way I ended up talking to Oculus is because of a mid-party rant at GDC about how my primary religion is VR, The Lawnmower Man is one of my favorite movies, and how I can't wait to abandon my meat sack for a full time virtual existence. I spent 100s of hours in a VFX1 headset in college wandering around Quake 1 looking forward to better future VR that never materialized.
"I think we're on the cusp of truly great fully immersive virtual experiences, and I want to help make that a reality. I'll be on a small team doing prototypes, which is my favorite type of work. I'm really looking forward to getting my hands dirty in virtual space."
Jurney had worked on titles like Bastion and Transistor during his time with Supergiant. He's also worked with Double Fine as a lead programmer, and held positions in the past with Relic and Kaos.