Nvidia sees record quarter
"Gaming is a $100 billion business," says CEO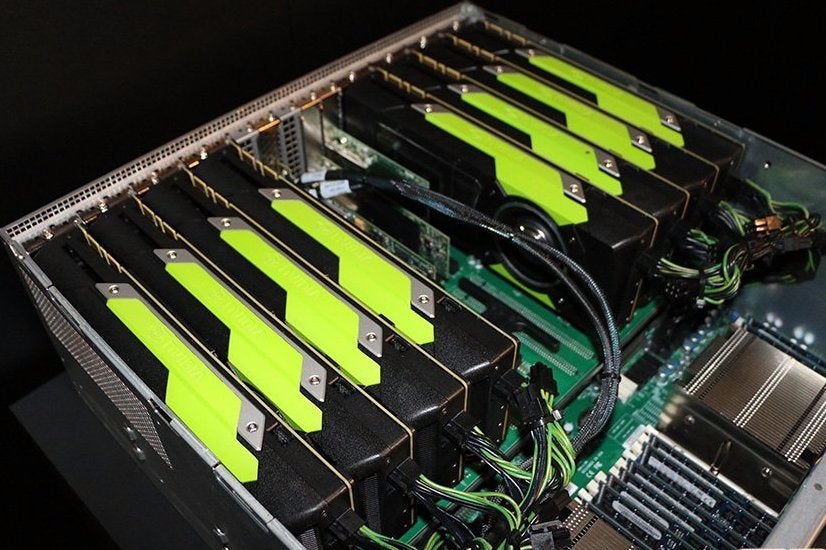 Computer component giant Nvidia has reported its earnings for Q4 ended January 31, 2016. Revenue stood at $1.40 billion, up 12 per cent from $1.25 billion the previous year.
Revenue for fiscal 2016 was a record $5.01 billion, up 7 per cent from $4.68 billion for fiscal 2015.
"We had another record quarter, capping a record year," said CEO Jen-Hsun Huang.
"Our strategy is to create specialized accelerated computing platforms for large growth markets that demand the 10x boost in performance we offer. Each platform leverages our focused investment in building the world's most advanced GPU technology."
During Q4 2016 Nvidia announced the GeForce GTX VR Ready program and launched the NVIDIA GameWorksVR software development kit.
During the earnings call the CEO gave some extra detail on the growth opportunity presented by games.
"GeForce is not a chip business anymore, it's really a gaming platform and when you think about it from a gaming platform business it has to be thought of in the context of the whole gaming ecosystem and the gaming industry - it's a $100 billion large," he said.
"When you think about it that way and you drive the business that way and you create value that way I think the prospects for our growth there is still quite significant. There's several different ways that we can grow with the market."
Revenue for fiscal 2017 is expected to be $1.26 billion, plus or minus two percent.