Nvidia: PC revenue will surpass console in 2014
Technology company forecasts rise of the PC in investor presentation
New statistics from technology company Nvidia predict that revenue from PC gaming will overtake revenue from consoles by 2014.
The predictions did not include tablets like the iPad, or mobile gaming.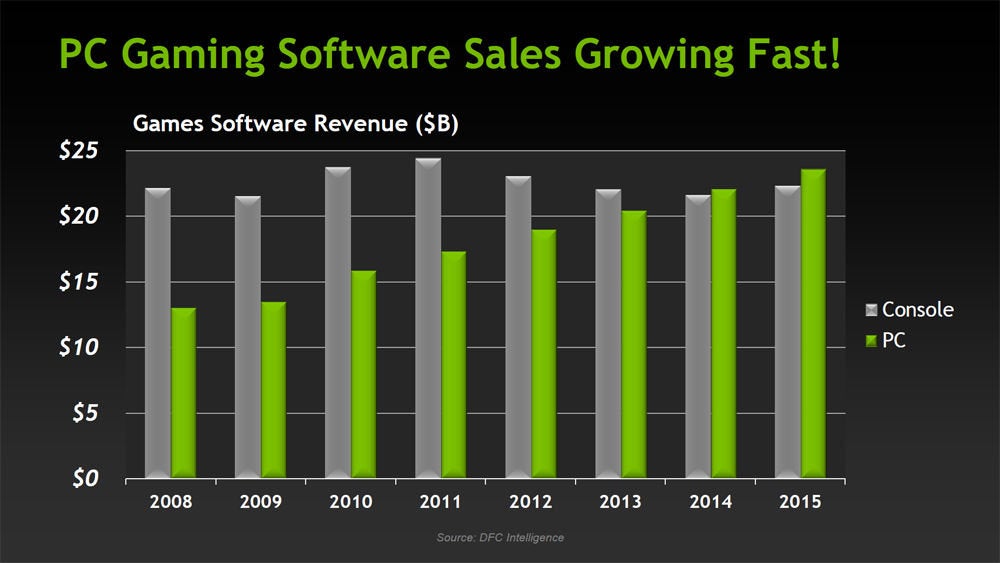 The presentation, which accompanied the companies latest investment call, also pointed out that while PC's are constantly evolving in terms of processor power and performance, the latest generations of consoles were released in 2005 and 2006
It should be noted that Nvidia is heavily invested in PC gaming. Founded in 1993, the company produces processors, chipsets, digital media players and GeForce GPUs.