Number of UK games companies up 31% since 2016
UKIE has relaunched its UK Games Map, providing an updated view on the industry in the country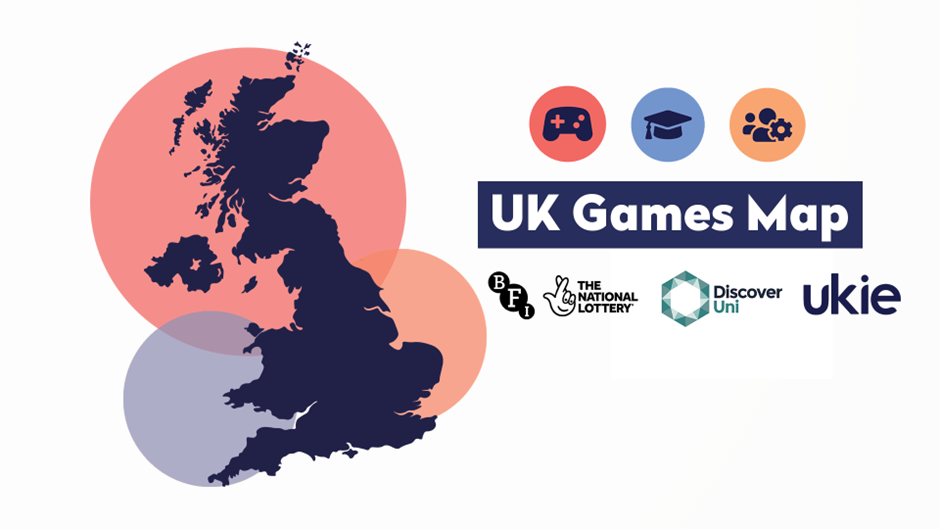 Trade body UKIE has released an updated version of its UK Games Map, showing that the number of active games companies has grown over 31% in the country since September 2016.
There are 2,555 active firms in the UK, 2,202 of which are games companies (including 83 publishers), 213 are service companies, and 140 are "academic institutions that offer games-related courses and training."
A wide majority (2,001) of UK games companies are based in England, followed by Scotland (108), Wales (59) and Northern Ireland (38).
Looking at the breakdown by city, 713 games companies are based in London, followed by Manchester (75), Brighton (72), Guildford (71), and Slough (63).
The UK Games Map, an interactive tool that shows the location of games companies across the country, was first released in 2016.
This new and updated version was developed in partnership with research agency The Nursery and software developer Kieran Darcy. The academic data was provided by Discover Uni, while businesses were updated using the Companies House database.
"New organisations were identified first by their standard industrial classification (SIC) code, which gave a list of over 15,000 companies," the announcement explained. "A machine learning approach was then used to identify the genuine games companies within this list, resulting in the database the map uses today."
UKIE added that users can create an account to suggest edits and/or claim ownership of their company to be able to edit it directly. Instructions can be found on the trade body's website.
Sign up for the GI Daily here to get the biggest news straight to your inbox